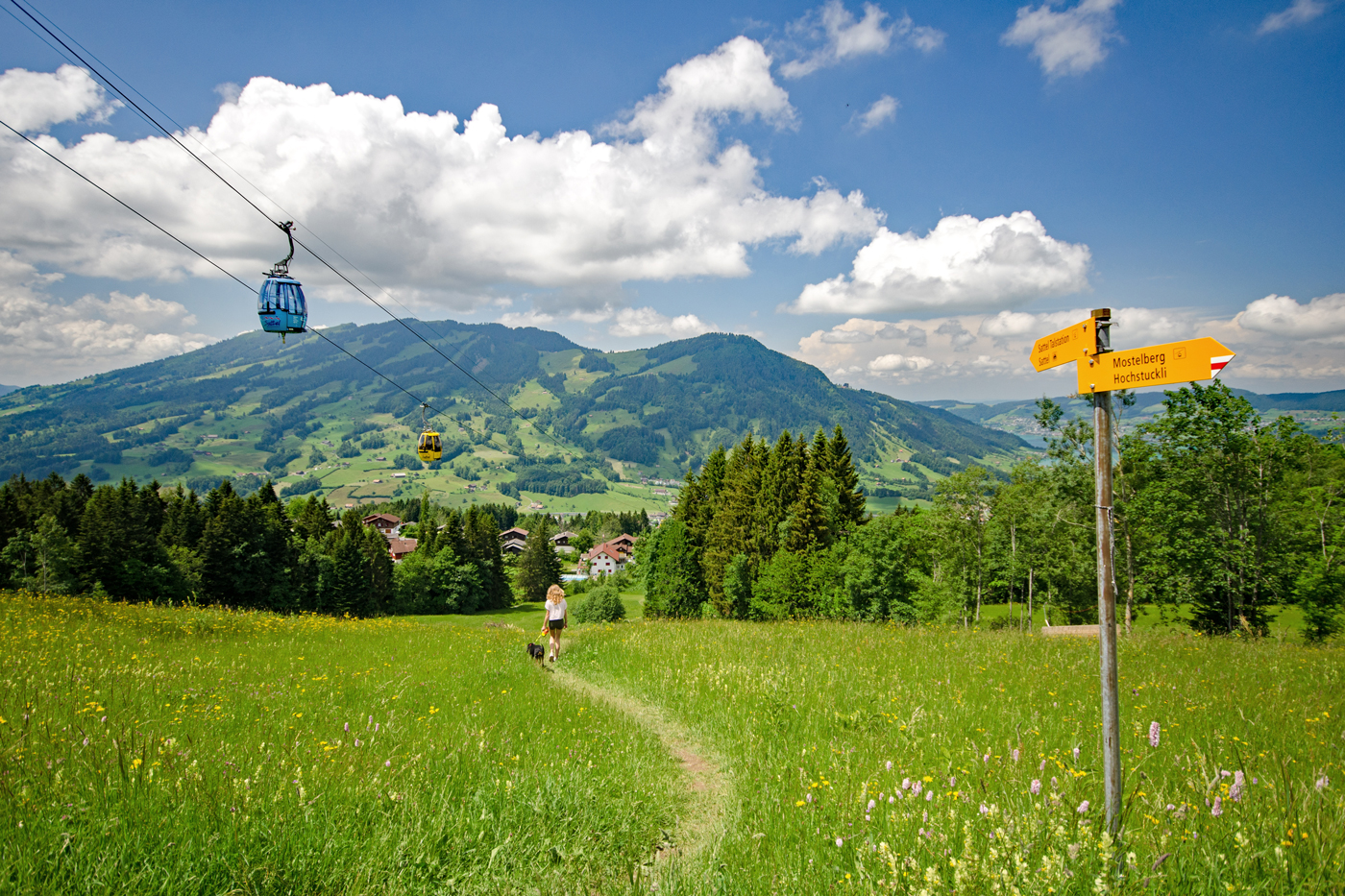 Sustainability
Sustainable corporate development is close to our hearts
We have been working for many years on making sure that our mountain is preserved as a destination and recreational area for generations to come.
Because the landscape is our capital. We take into account the concerns of nature and landscape conservation in our thoughts and actions.
On this basis we aim to keep developing responsibly together with our staff and in trusted collaboration with our business partners, sponsors, suppliers, landowners and authorities.
Electricity from regional hydropower generation
The revolving gondola cableway and all other facilities operate with electricity from regional hydropower generation. We work closely with the local power supplier Electricity company of the district Schwyz ebs.
Eco diesel and particle filter
All our ski slope vehicles are equipped with particle filters. We also use exclusively eco diesel.
In addition, we have adopted numerous smaller measures. We are nonetheless aware that this is a process that needs to be improved continually.
Electricity charging station
Around the valley station of the Sattel-Hochstuckli there are electric charging stations of the ebs Energie AG.
E-bike charging station
A charging station for e-bikes is located directly next to the entrance of the revolving gondola at the bottom station.
The charging cable must be brought along.
Electric cars
For electric cars there is an electric filling station at the roundabout car park. A charge costs CHF 3. Payment options are via QR code with credit card or smartphone app (e.g. Chargemap)
All electric filling stations are provided by ebs Energie AG and are accessible 24 hours a day.
Quality label level 1
The Swiss Tourism Quality Programme promotes quality development and quality assurance in tourism enterprises. It distinguishes businesses that continuously deal with the topic of quality and give their best for the guest every day.