Sustainability
The world's first cableway with TourCert certification
We have been working for many years on making sure that our mountain is preserved as a destination and recreational area for generations to come. On this basis we aim to keep developing responsibly together with our staff and in trusted collaboration with our business partners, sponsors, suppliers, landowners and authorities.
We are particularly proud of our TourCert certification. As the world's first mountain railway we have received this TourCert seal in March 2018. Together with the Lucerne University of Applied Sciences and Arts we have started two years ago to make our operations future-proof. This includes for instance:
Electricity from regional hydropower generation
The revolving gondola cableway and all other facilities operate with electricity from regional hydropower generation. We work closely with the local power supplier Elektrizitätswerk des Bezirks Schwyz ebs.
Eco diesel and particle filter
All our ski slope vehicles are equipped with particle filters. We also use exclusively eco diesel.
In addition, we have adopted numerous smaller measures. We are nonetheless aware that this is a process that needs to be improved continually.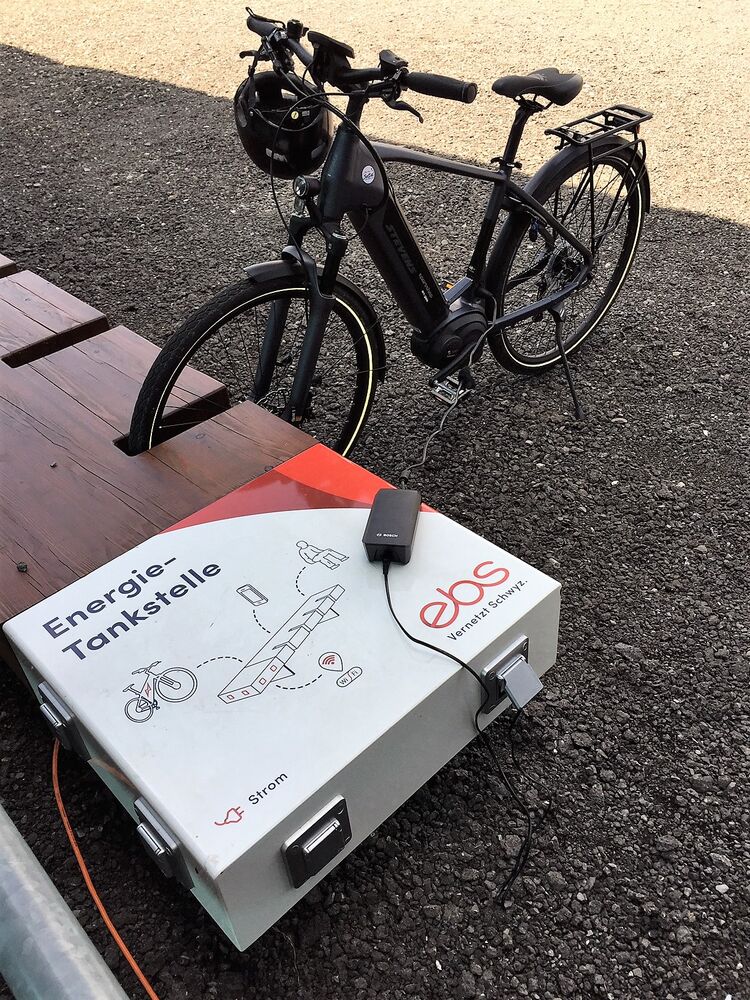 Electricity charging station
Around the valley station of the Sattel-Hochstuckli there are electric charging stations of the ebs Energie AG.
Powerbank
Right at the start you will find a Powerbank. It not only invites you to linger. It not only invites you to linger, at the same time the smartphone can be supplied with new power. If you travel by e-bike, you can recharge it during your stay on the family mountain.
E-bike charging station
Another charging station for e-bikes is located on the parking lot next to the Lutz hut.
Electric cars
For electric cars there is an electric filling station at the roundabout car park. A charge costs CHF 3 (cash payment).
All electric filling stations are provided by ebs Energie AG and are accessible 24 hours a day.