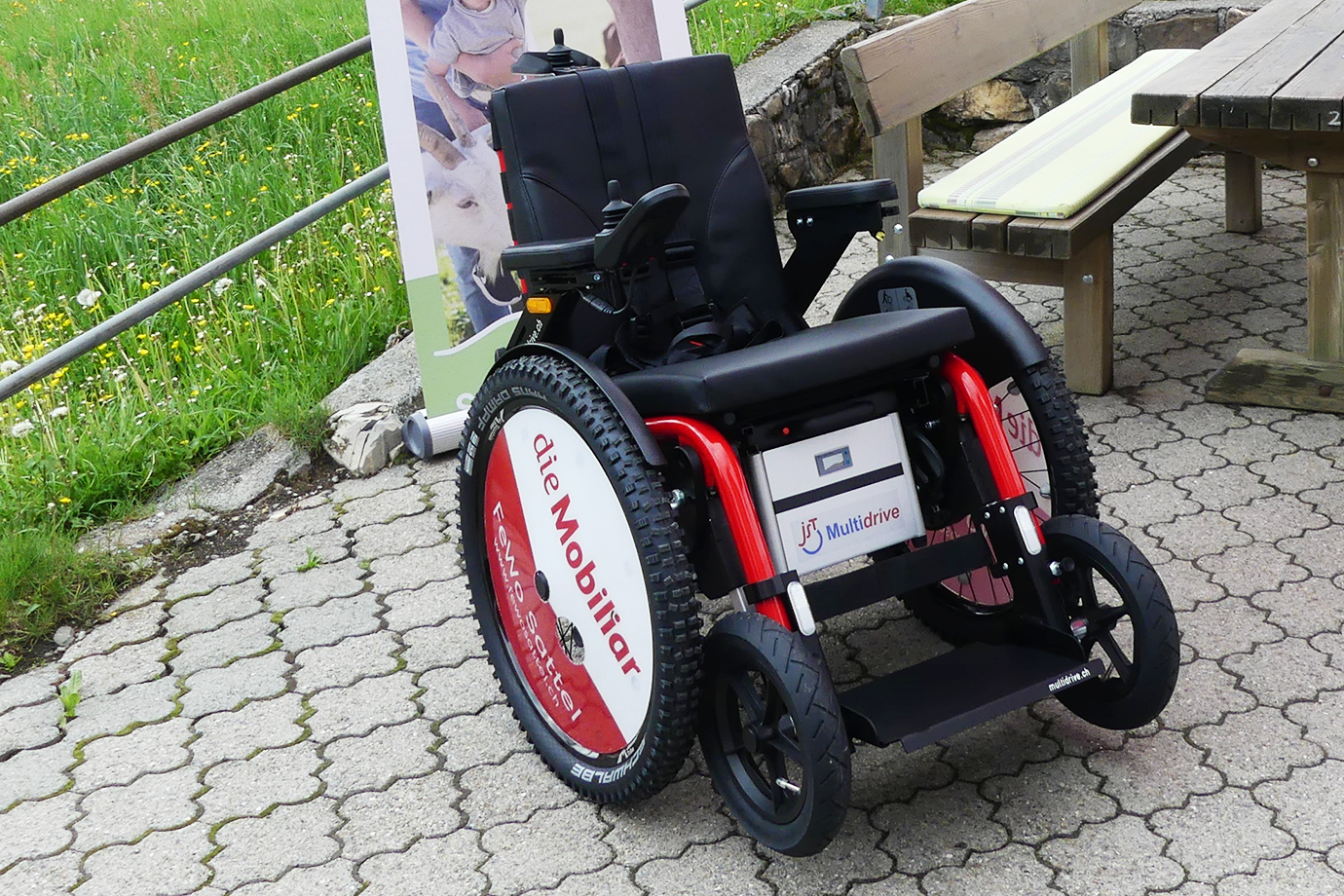 April 23
Multidrive wheelchair rental
From now on, people in wheelchairs can experience the Engelstock loop trail. The robust and all-terrain wheelchair is now available for rent at the mountain station.
Mobility on the family mountain
With the help of the all-terrain Multidrive, nothing stands in the way of hiking pleasure. Due to a powerful electric motor, not only uneven hiking trails but also steep inclines can be mastered without any problems. The Engelstock loop trail with the new theme- and adventure trail goat trail, is perfect for hiking with the new Multidrive. The wheelchair is located at the mountain station and is rented by the day.
Bookings for the JST Multidrive are now possible online.
Multidrive - The wheelchair for new paths
The Multidrive has been specially developed for natural mountain trails, cobblestones, rough gravel and path steps. Thanks to its intelligent chassis and electric drive, it offers all the features needed for safe progress on rough terrain. Its double rear wheel prevents it from sinking into soft ground. At the same time, it gives flexibility and stability during driving maneuvers. Due to its unique design and drive technology, overcoming inclines and declines forward up to 32% is possible.
Info about the Multidrive product