Berggasthaus Mostelberg
The cosy Berggasthaus Mostelberg with it fabulous terrace is directly adjacent to the mountain station of the revolving gondola. From the sunlit terrace you can enjoy the most stunning views of the surrounding peaks and shiny blue Lake Ägeri.
Opening hours
Take away is open if weather is nice from 11.00 – 15.00 hrs.
Fridge with soft drinks available outside of ski school office.
Kitchen and menu
The restaurant team highly values regional and seasonal ingredients. The restaurant is a member of the "ächt SCHWYZ" stakeholder group. Besides the hearty and well-appreciated Schwyz Rösti you find lots of other regional specialities and anything else a hiking or snow sport aficionado desires.
You pay just CHF 19 for our daily menu, which consists of daily changing local produce and a fresh salad or beautiful seasonal vegetables.

Various family platters and kids' menus make lunch here an affordable affair for any family. The kids will be full of energy again and ready to raise hell on the summer runs or winter slopes.
Groups
Whether as the conclusion of a fun association or company outing, a dignified meal on the occasion of your family celebration or a relaxed evening with your friends. We would be pleased to make you an individual offer. We offer special menus for car owners. Give us a call, we are happy to be there for you.
Our all-round carefree Apéro riche in the fresh mountain air. Enjoy the magical atmosphere under a starry sky.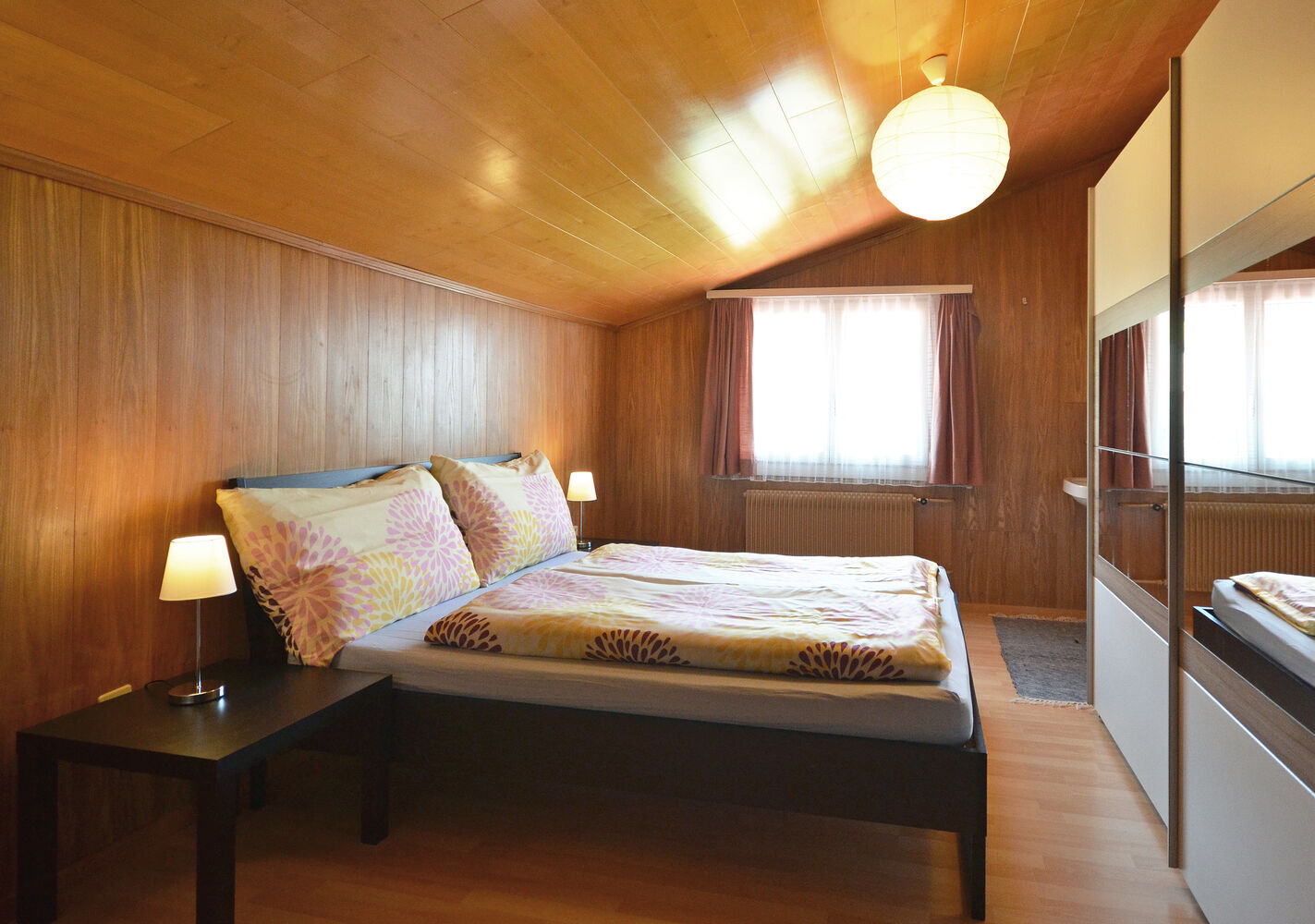 Accommodation
If you prefer to sleep over, we have 2 rooms that accommodate a total of 4 people. Extend your visit and enjoy the relaxing mountain atmosphere a little longer. You can do so from as little as CHF 75 per person including breakfast.
Holiday Apartment
In addition, we have a cosy holiday apartment on the upper floor of the mountain inn. The apartment has 2 bedrooms, 3 beds and can accommodate up to 4 guests. The accommodation can be booked from a stay of 2 guests.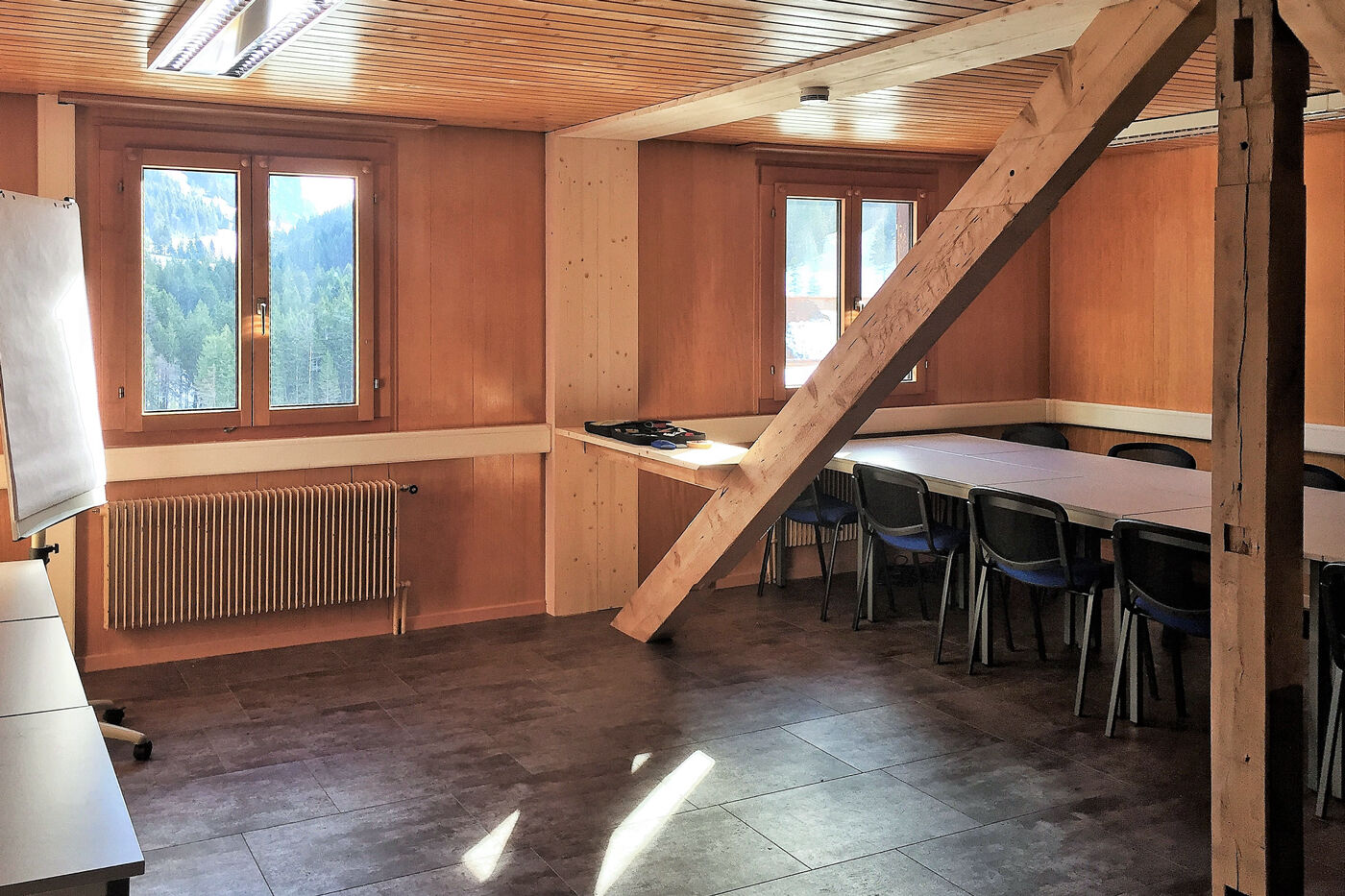 Conference room
Our conference room seats up to 20 people and boasts spectacular views. Escape the daily grind and give your team a chance to let the creative juices flow in an inspiring environment.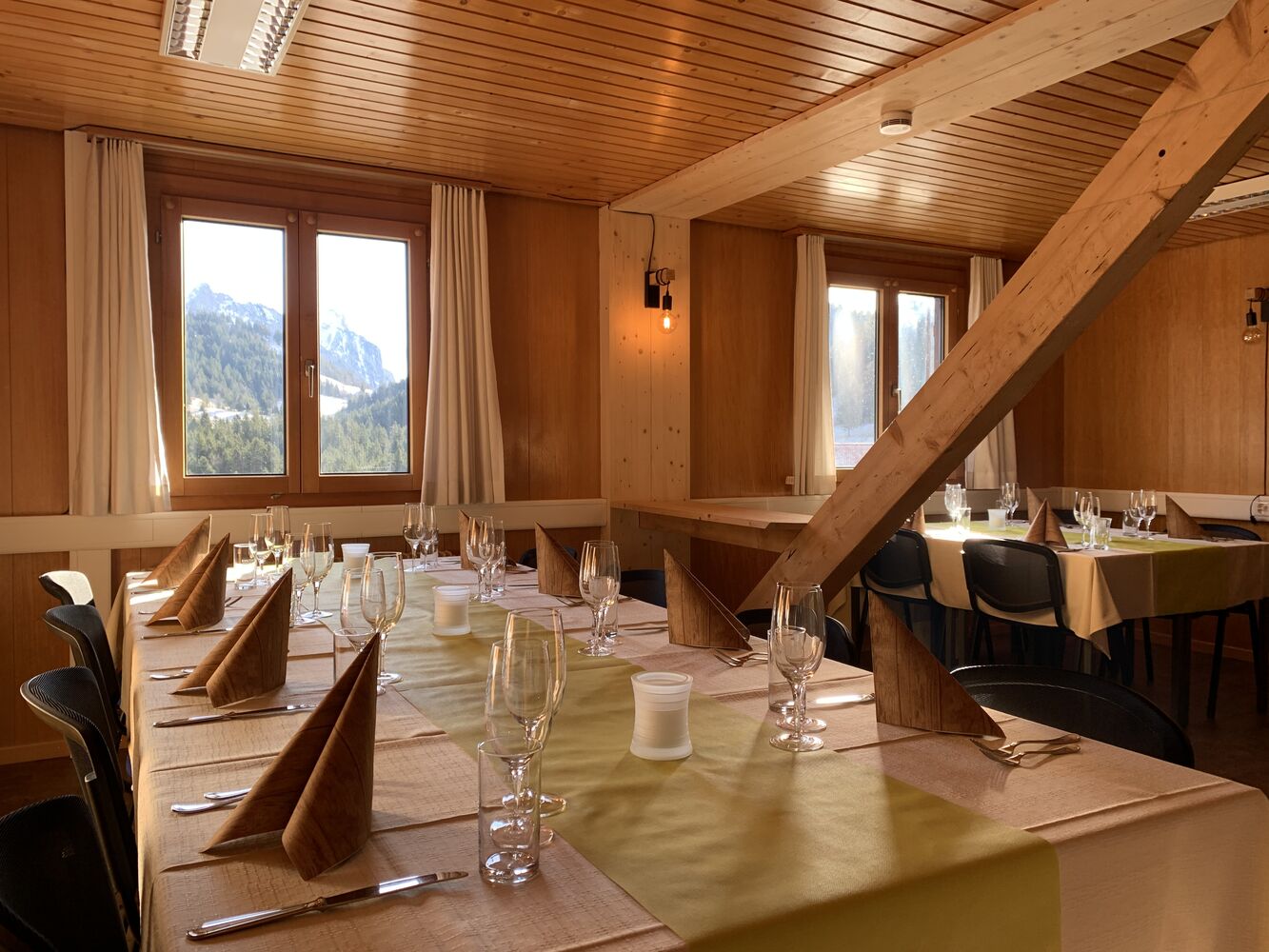 Mostelberg-Stübli
Do you have a birthday to celebrate?
Our Mostelberg-Stübli offers room for 14 people. Let us spoil you with our varied cuisine. Enjoy the view and celebrate in a cosy atmosphere.
Reservation under info@sattel-hochstuckli.ch or 041 836 80 70
"ächt SCHWYZ" - culinary expedition
"ächt SCHWYZ" invites you on a culinary voyage of discovery through the Schwyz cuisine. The "ächt SCHWYZ" establishments, such as the Berggasthaus Mostelberg, offer traditional and modern Schwyz dishes on their menu cards.
Did your visit to the restaurant awaken your enjoyment of Schwyz cuisine? You can find a large selection of recipes for recooking, an overview of the "ächt SCHWYZ" establishments and all the information about what's on offer at www.aecht-schwyz.ch
Contact
Berggasthaus Mostelberg
+41 41 836 80 70
info@sattel-hochstuckli.ch
Location
Located directly at the mountain station of the revolving gondola.