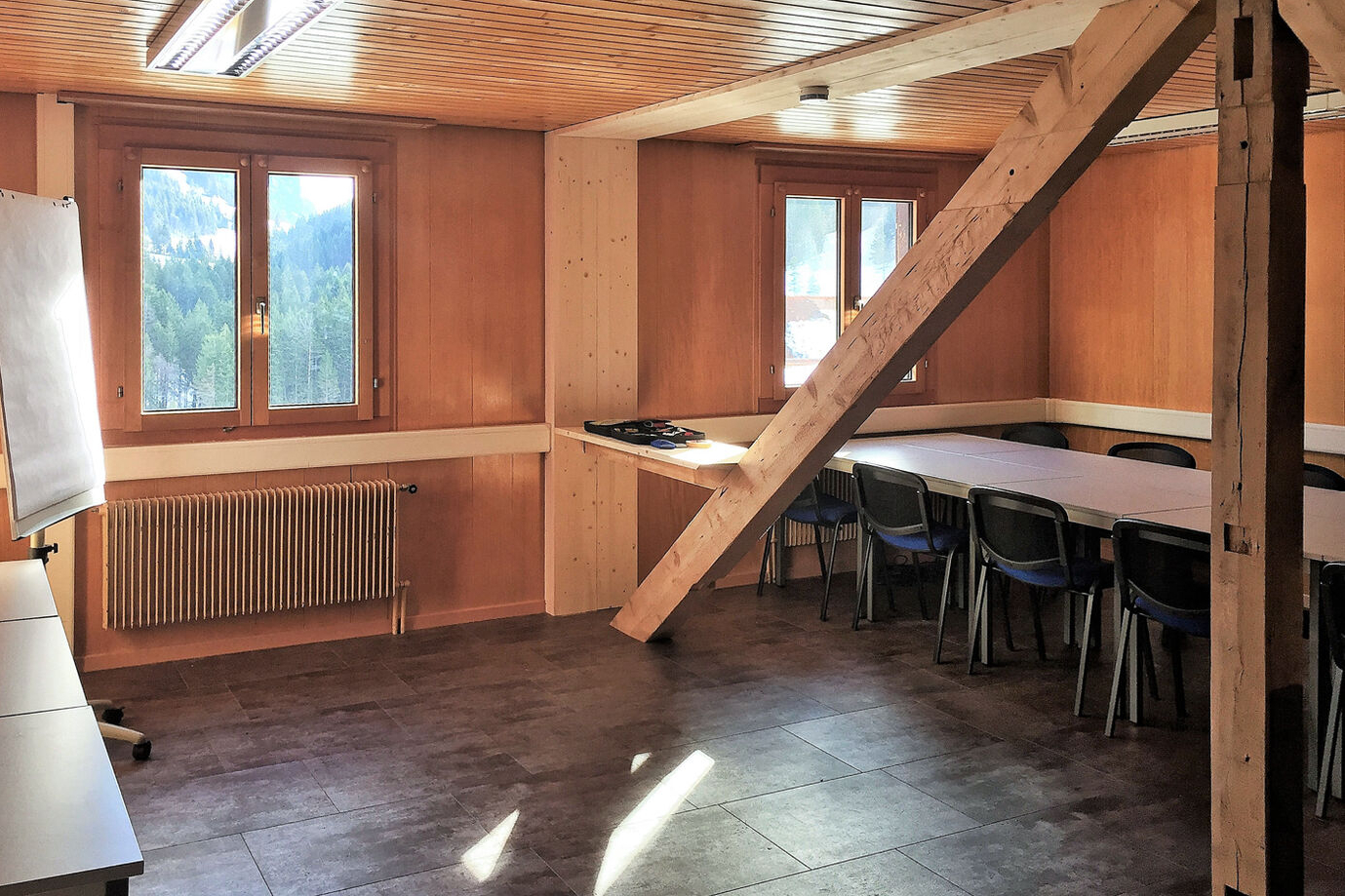 Mostelberg conference room
Finding fresh ideas away from the everyday office environment
Our conference room at the Berggasthaus Mostelberg is ideal for holding workshops and meetings outside your regular office walls. The pristine mountain air and the magnificent view of the Kleiner Mythen, the smaller of the twin peaks, will get your creative juices flowing. And instead of taking a coffee break, stroll across the 374-metre long pedestrian suspension bridge or race down the summer toboggan run. The Berggasthaus Mostelberg and its varied cuisine will recharge your batteries and give you all the sustenance you need.
Information
Room dimensions
30 square metres, ideal for up to 12 people; seats 22 max.
Technology
55-inch monitor, flip chart, facilitator's tool case
Room rental rates
Up to 4 hours: CHF 50
Full day: CHF 100
Remarks

If you would like to hold your meeting outside the regular operating hours, we gladly offer you an after-hour ride.
Flat rate offers
We shall be happy to organize the catering for you and let you concentrate fully on the meeting agenda and the participants.
Half-day flat rate - CHF 75 per person
Half-day room rental
Mineral water, sparkling and still
Coffee and croissants
Lunch (3-course menu, vegetarian or non-vegetarian), excluding beverages
Return trip in the revolving gondola
Full-day flat rate - CHF 90 per person
Full-day room rental
Mineral water, sparkling and still
Coffee and croissants
Lunch (3-course menu, vegetarian or non-vegetarian), excluding beverages
Coffee and cakes in the afternoon
Return trip in the revolving gondola