Protective measuresCoronavirus
We ask you to respect other guests and employees and to take personal responsibility for observing and implementing the measures and rules of the FOPH.
Safe winter sports
In winter 2020/21 we will have all lifts open when snow conditions permit. And we want you to be with us with a good feeling. That's why we are doing the following:
You can pay the parking ticket at the valley station in the morning.
You can buy most of the tickets in the online store.
The gondolas are cleaned thoroughly every day and disinfected with a nebuliser.
Masks are mandatory in all interior rooms as well as in the gondola.
The Berggasthaus Mostelberg has many outdoor seats. The seats are equipped with warm blankets. Seats can be reserved under 041 836 80 70.
Contact tracing is obligatory in all restaurants.
You can pre-book your equipment at the sports store Tony Sport, at the valley station. Arrive, change your clothes, get going.
Protective masks can be purchased at the valley and mountain stations for CHF 1.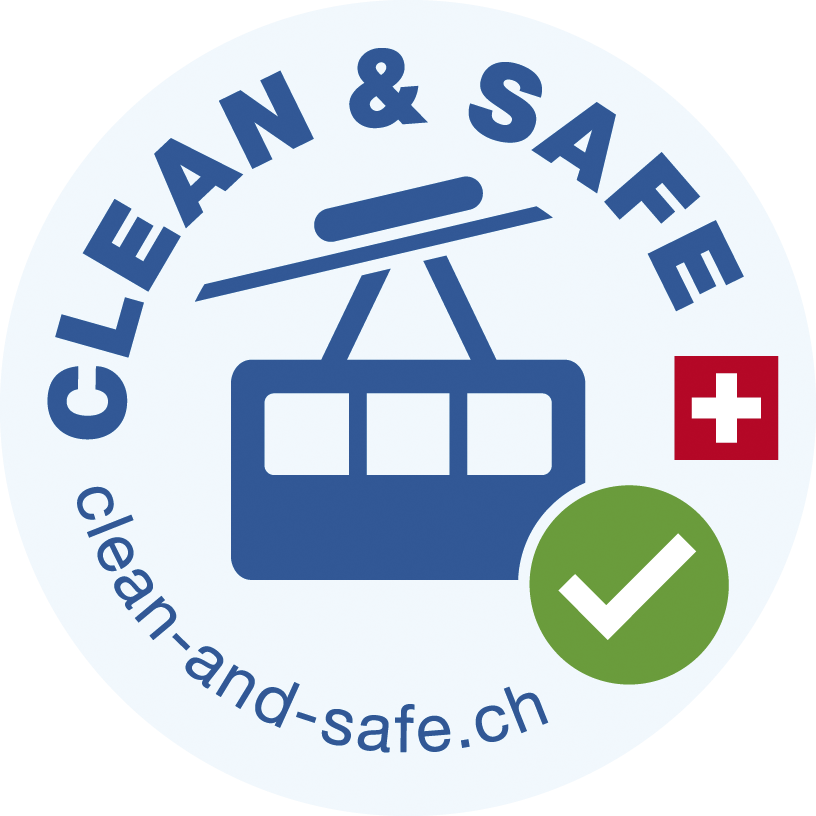 A great winter season, together we can do it!
Offering you a safe winter sports experience has always been one of our greatest concerns. In addition to the measures taken by the FOPH, the cantons and industry associations, we have drawn up guidelines for your and our protection.
For the protection of all of us we have
glass protection walls installed at numerous locations
indoor and outdoor floor markings and barriers
Disinfectants placed at central points and sanitary facilities
the cleaning intervals are increased
signals the obligation to wear mouth and nose protection indoors
our employees are equipped with personal protective equipment
We ask you
to always wear a mask indoors and in the gondola
to bring their own mouth and nose protection (alternatively these can be obtained from us for a fee)
to respect the floor markings and barriers
contactless payment if possible
to wash and disinfect their hands regularly
Minimum distances of 1.5 meters must be observed (if not possible, masks must be worn)
to keep the contact times to strangers as short as possible
to contact our employees with any questions
to participate in the Contact-Tracing
in case of symptoms or indisposition to do without the winter sports day
We are constantly working to ensure their safety. Please also help to create a safe environment for our employees. Please follow the instructions and guidelines.