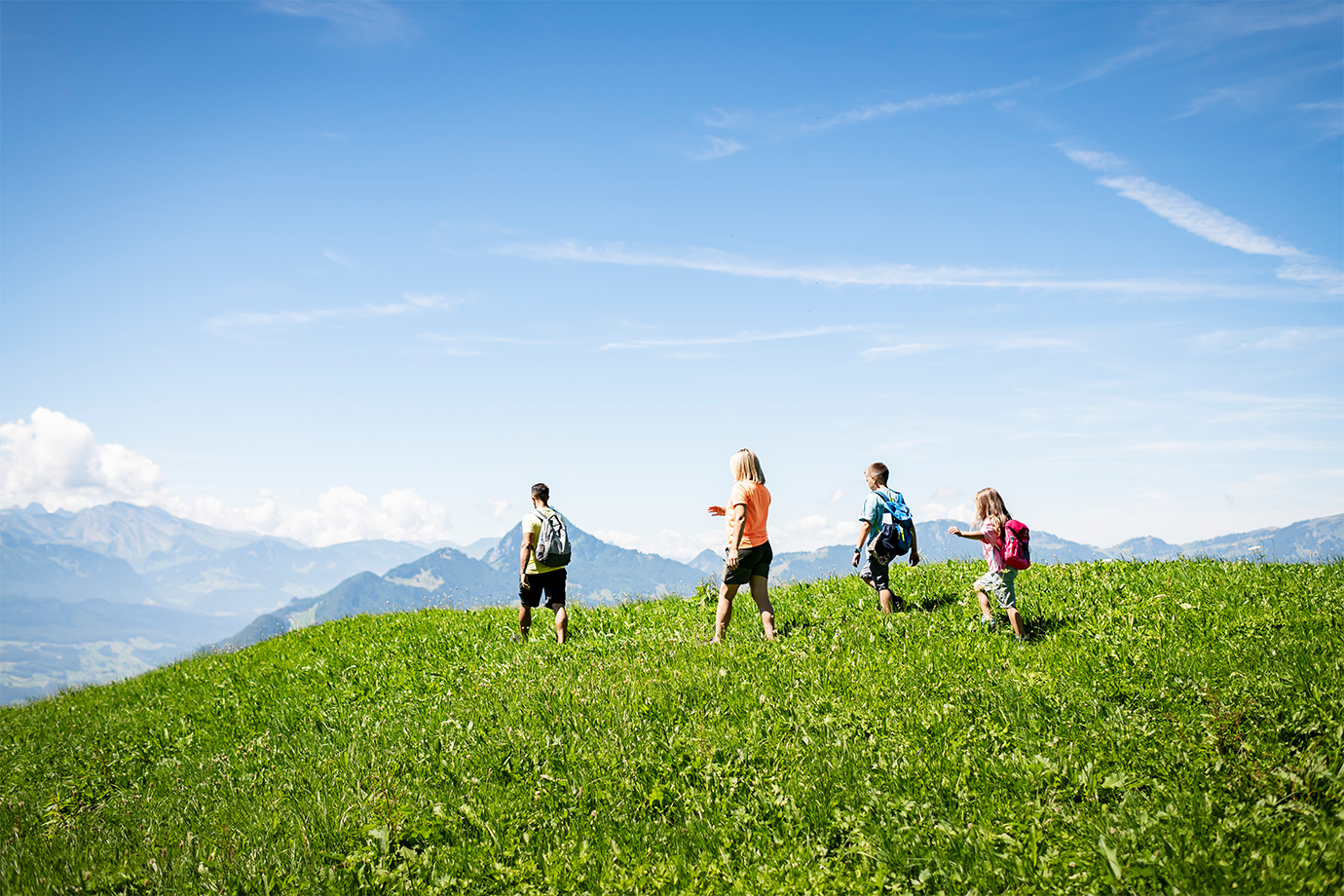 Summit LOOP trail
The Summit LOOP trail via the Hochstuckli offers pre-alpine scenery and varied paths.
Respectful behavior in the alpine area.
Please read and follow the rules here.
The Summit LOOP trail keeps hikers engrossed not only with its fabulous views and beautiful landscape but also with the seven installations by Adrian Tobler, which make you take a closer look at the concept of nature and will bring a smile to your face. Funnel-shaped and resembling the inverted milk funnels that mountainfolk traditionally used for the call to prayer, the installations show in great detail the hidden and overt changes that the landscape has undergone and raise the question of how far tourism should be allowed to intrude on nature.
Information
Length
6.5 km
Duration
approx. 2.5 hour
Altitude difference
430 m
Max. altitude
1,566 m asl
Start and finis
Mostelberg mountain station
Character
loop trail / mountainous terrain
Remarks

Hiking boots are recommended
Not suitable for prams and wheelchairs