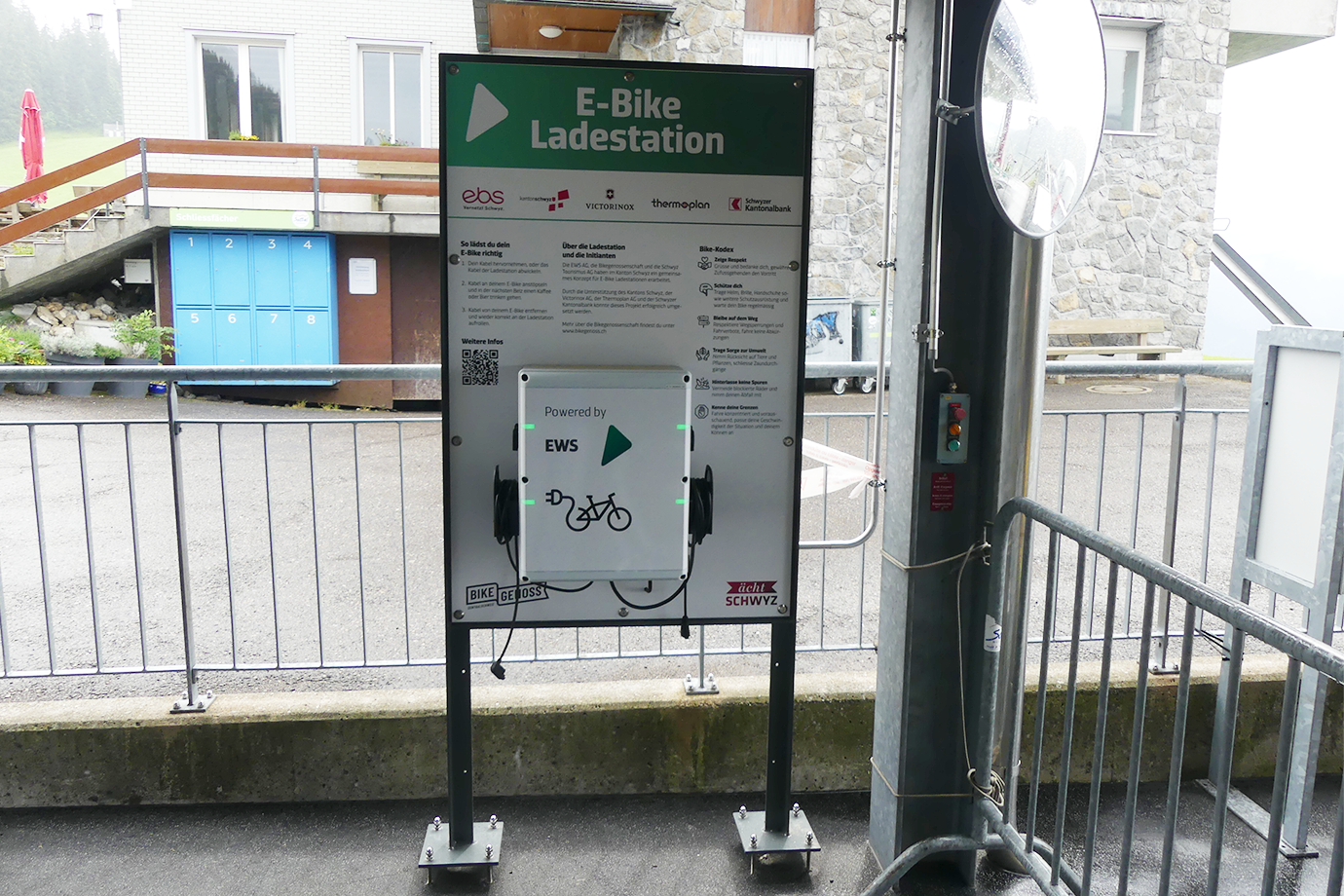 05. July 2023
E-bike charging station
The e-bike charging station is now available for e-bikers at the Mostelberg mountain station.
There's no more standing still with your e-bike. Your e-bike can be charged now at the Mostelberg mountain station. The new charging station is directly at the mountain station of the revolving gondola. Right next door, inns invite you to take a break.
The Elektrizitätswerk Schwyz (EWS) launched the new e-bike charging stations in Canton Schwyz together with Schwyz Tourism and the Bikegenossenschaft Zentralschweiz. The Schwyzer Kantonalbank, Victorinox, Thermoplan and the Canton of Schwyz support the project financially.
The charging stations are equipped with the latest charging technology and have two charging cables and two sockets, each with 230 volts. On the installed board, bikers will also find information about biking routes in the area, charging instructions from EWS and a code of conduct for bikers.
We wish all bikers a good ride.