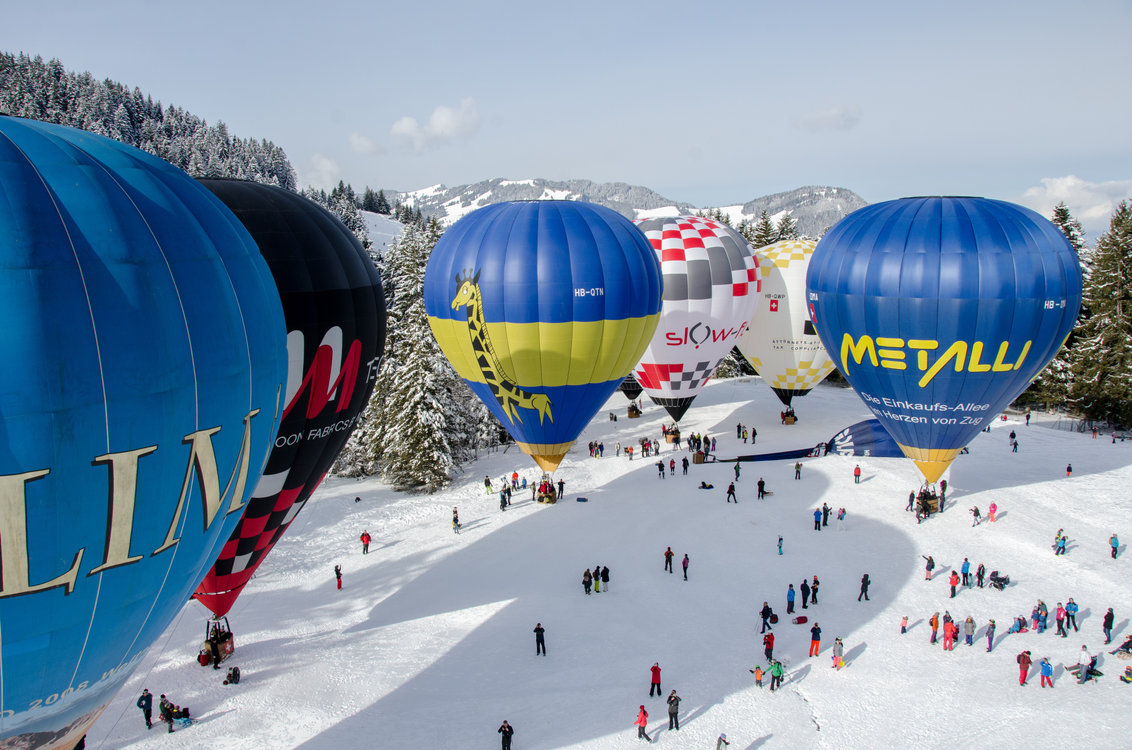 23.01.2022
Stuckli Ballonfiesta

					24th Balloon Fiesta on the Sattel-Hochstuckli. The colourful hot-air balloon mass launch amidst the snow-covered landscape is a winter experience of a special kind.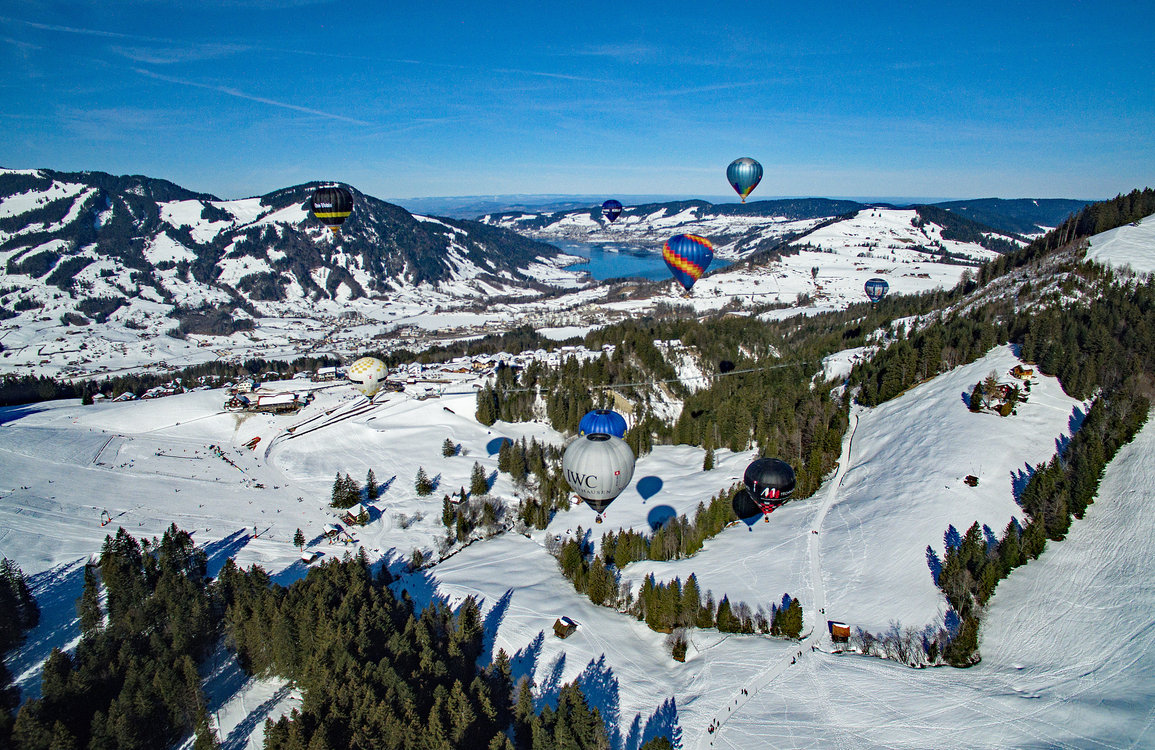 Majestically and spectacularly, the hot air balloons will rise simultaneously against the sky on Sunday, 23 January on Sattel-Hochstuckli. The various balloon teams will meet at Herrenboden in the ski area. From 10.30 a.m., the spectators can watch the pilots preparing for the start. The mass start is scheduled for about 11.30 am. 

Arrival:

Allow sufficient time for arrival with train journey and short hike.
An early arrival is recommended, preferably by public transport.
Limited parking spaces are available at the valley station.  An additional parking lot is available at the market hall in Rothenthurm including shuttle bus.


						
Information
Time
Move data

13 February 2022
27 February 2022
Link
details