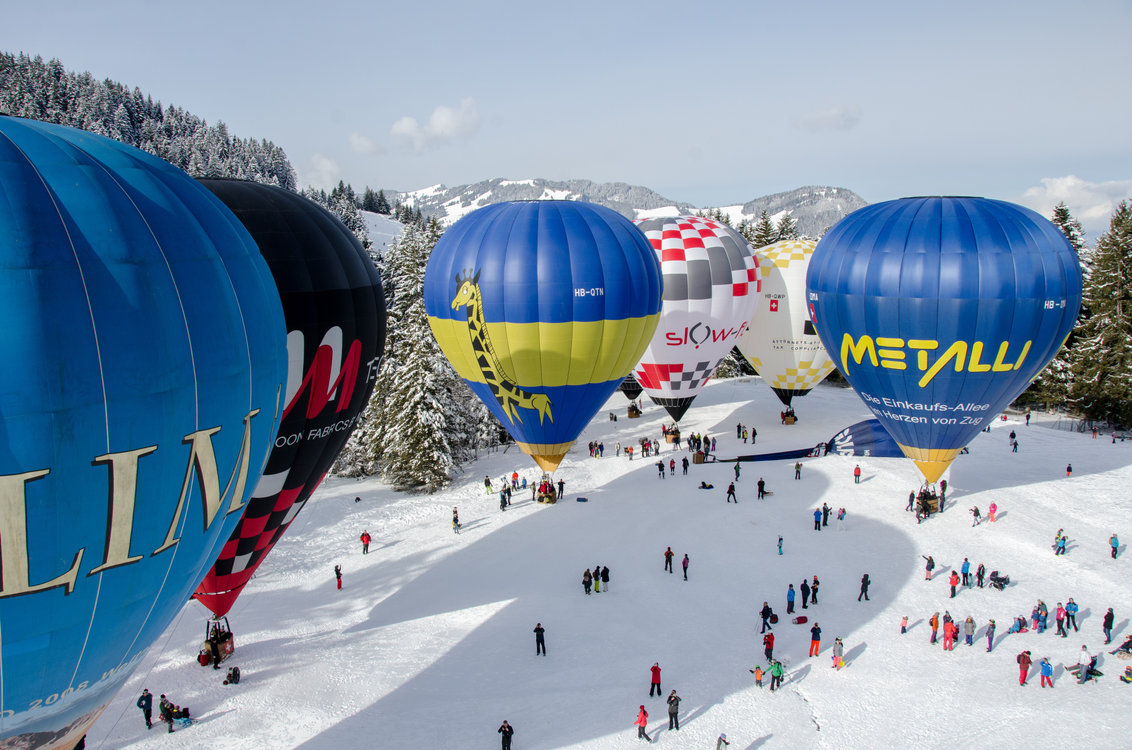 08.01.2023
Stuckli Ballonfiesta

					26th Balloon Fiesta on the Sattel-Hochstuckli. The colourful hot-air balloon mass launch amidst the snow-covered landscape is a winter experience of a special kind.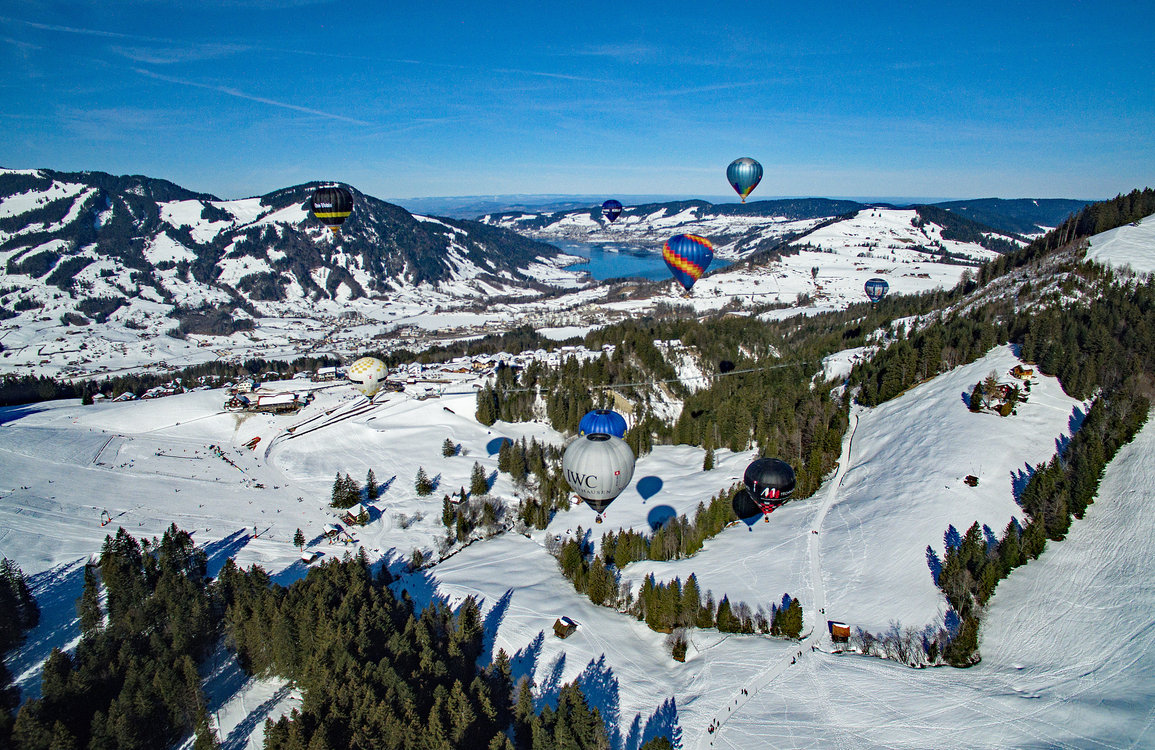 Majestically and spectacularly, the hot air balloons will rise simultaneously against the sky on Sunday, 8 January on Sattel-Hochstuckli. The various balloon teams will meet at Herrenboden in the ski area. The mass start is scheduled for about 10.30 am. 

Arrival:

Allow sufficient time for arrival with train journey and short hike.
An early arrival is recommended, preferably by public transport.
Limited parking spaces are available at the valley station.  


						
Information