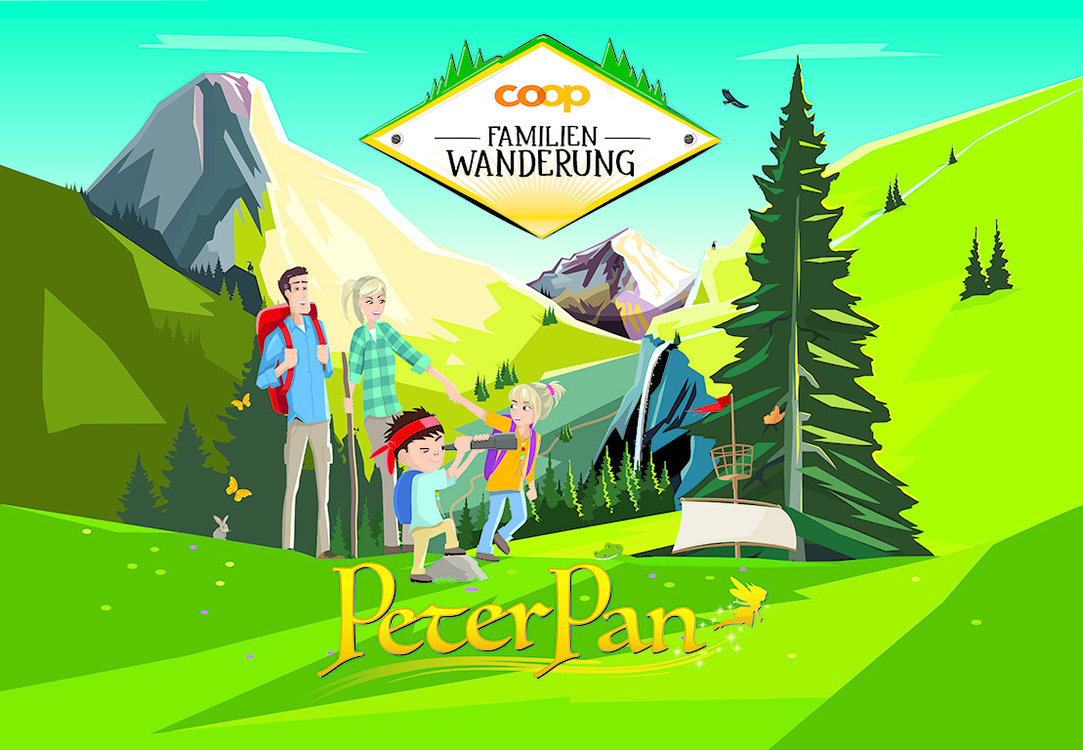 20.06.2021
Coop Family Hike

					Peter Pan
WELCOME TO THE "Neverland" 

				

							This year's Coop family hike is all about "Peter Pan" and takes you on an adventurous journey to Neverland.  
From June to October 2020 in selected hiking regions of Switzerland. On 20 June Peter Pan visits us at Sattel-Hochstuckli. Join us and experience an unforgettable day.


						
Information