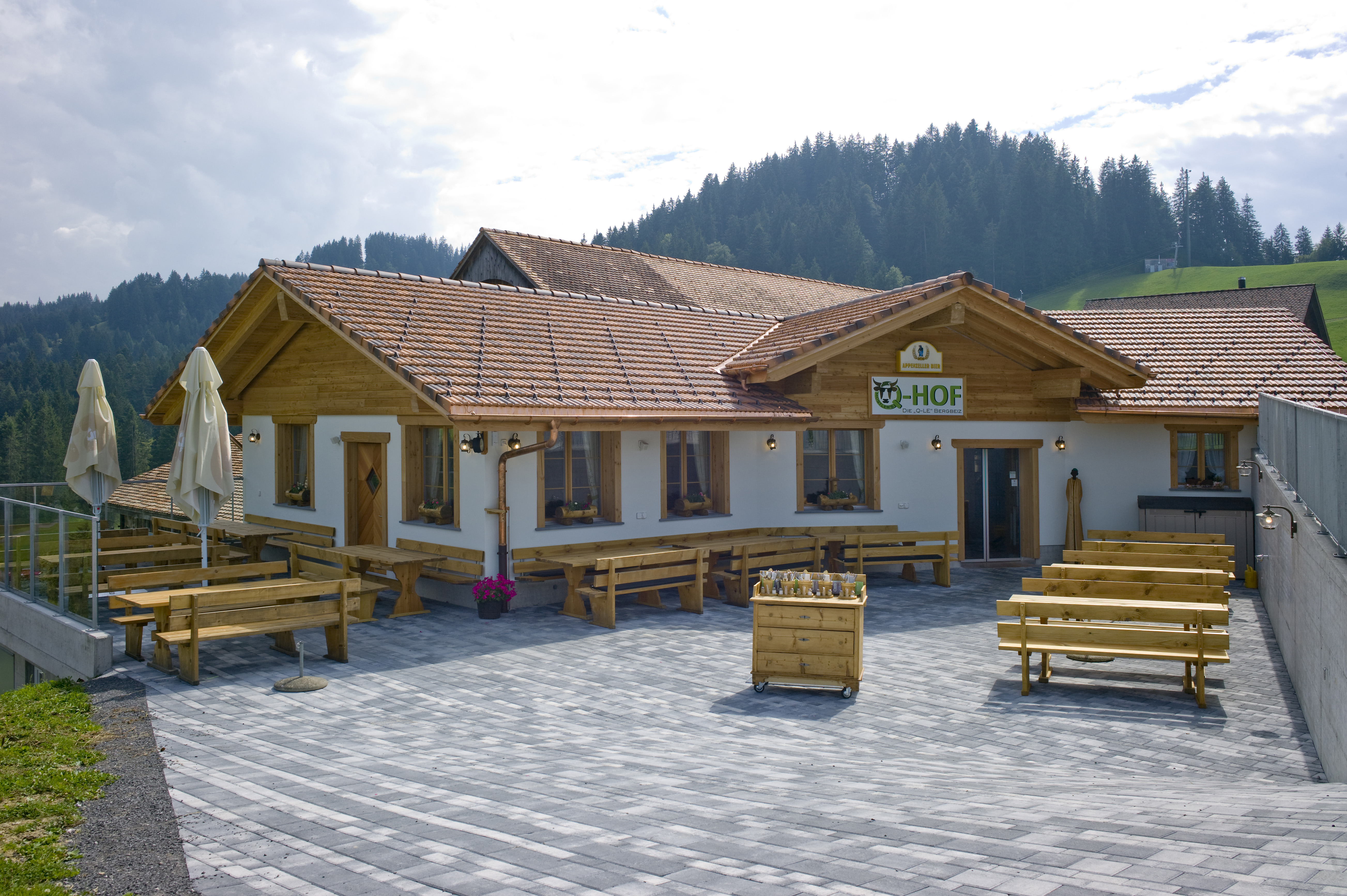 Mostler's Q-Hof
The charming rustic mountain tavern is just 50 metres from the mountain station of the revolving gondola cableway. During the day, it serves the classic fare typical of excursion destinations. This reduces the waiting times and lets you get the most out of your day.
Opening hours
Daily
9:00 A.M - 5:00 P.M
Tuesday
Rest day, closed
Saturday

9:00 A.M - 9:00 P.M

(if there are guests, even longer...)
Highlights
Those with a sweet tooth will relish the quirky ice-cream concoctions with hand-made ice-cream from the farm of the Kenel family from Arth. The restaurant seats 60 people, has a bar corner and an outdoor area with 70 seats. On Friday and Saturday evenings we offer a more elaborate selection of dishes.