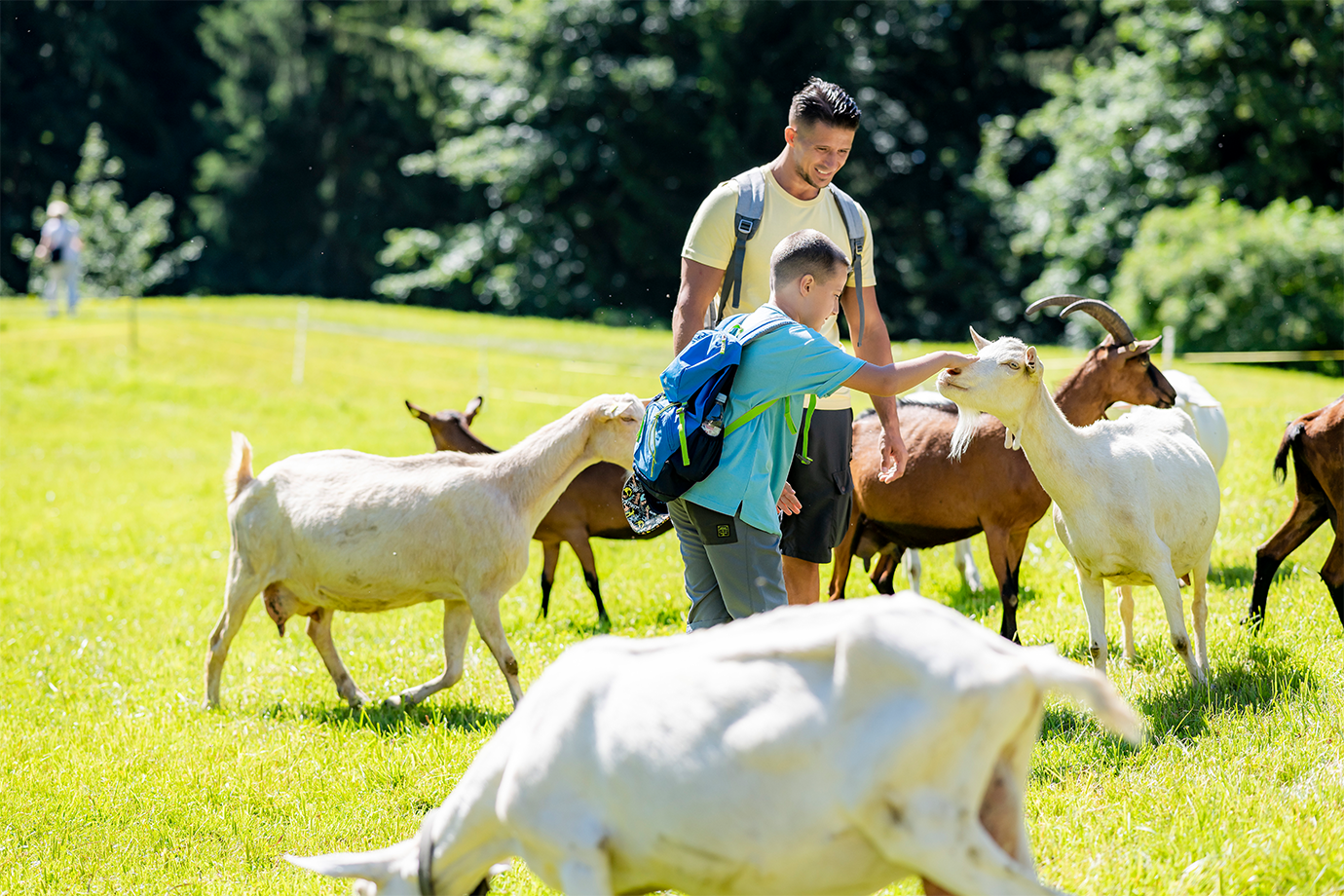 Ziegenhof (goat farm) Blüemlisberg
Authentic taste of nature and refreshing taste of fresh produce
About 70 goats live on the goat farm Blüemlisberg. The farm is located directly on the Engelstock LOOP trail and can be reached in about 45 minutes from the mountain station. Various products are made from the goat milk, such as a "geisskalt" goat's milk glacé, the first Swiss milk chocolate made from goat's milk as well as milk powder and cosmetics made from goat's milk. The Gelateria is an ideal stopover on a hike.
Guided tour of Ziegenhof Blüemlisberg
Those willing to spare 30 minutes of their time will learn a lot of interesting facts about the production of ice-cream, experience animal husbandry up close and taste goat milk ice-cream.
Group size
from 6 persons to max. 25 persons per tour
Availability
daily, during summer season (april-october), in winter on request
Times
10.30 am and 3 pm, other times on request
Languages
German
Rates
CHF 12 per person (excluding revolving gondola)
Children up to 6 years of age do not pay
Schools
CHF 8 per person
Getting here
ride in the revolving gondola, walk at a leisurely pace for about 45 minutes along the Engelstock LOOP trail
Reservation
info@sattel-hochstuckli.ch +41 (0)41 836 80 80
More information
www.bluemlisberg.swiss