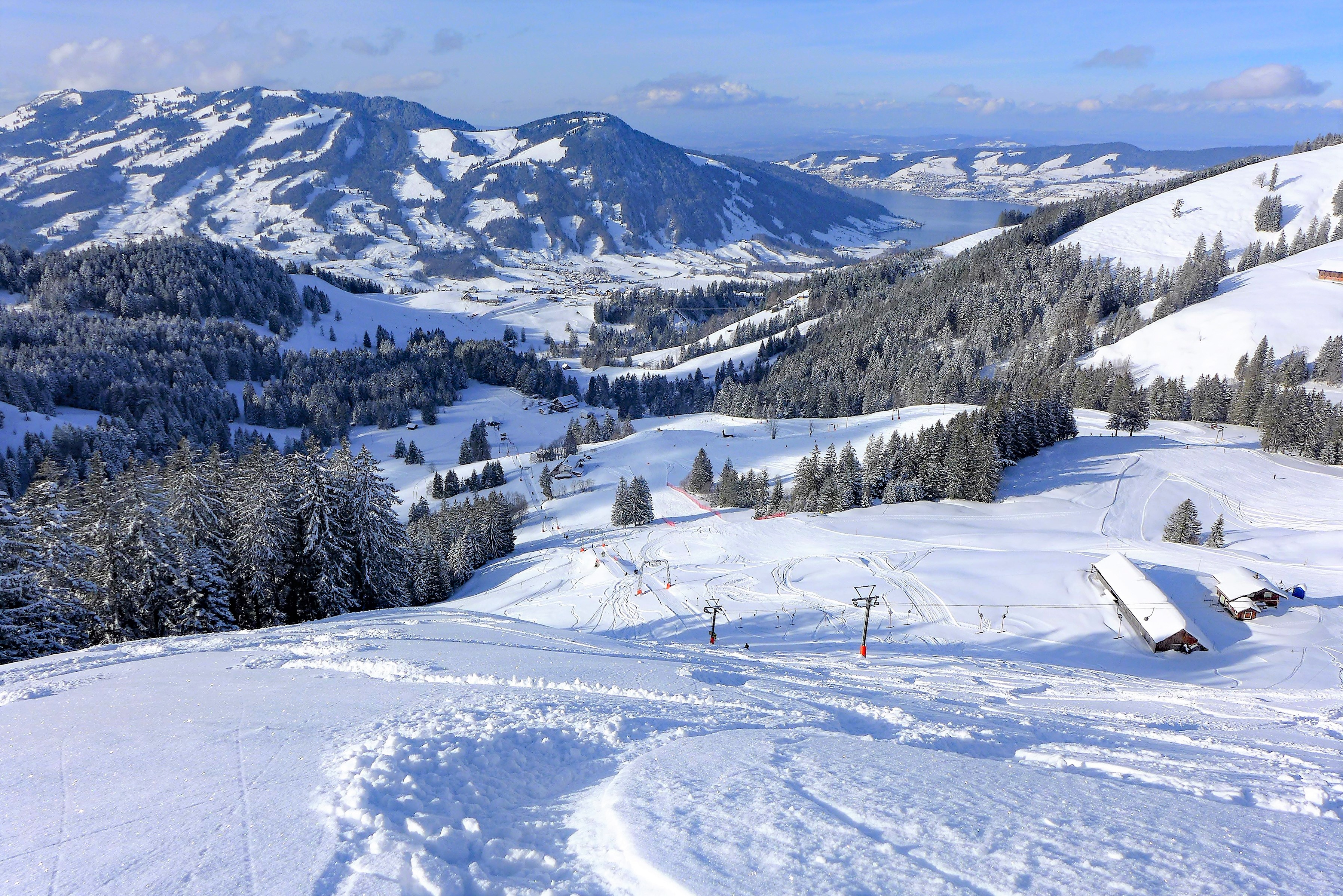 Ski tourer
Every Thursday, our slopes are exceptionally prepared only from 8.00 p.m. and from 9.00 p.m. respectively and you may use the slopes up to the valley station at your own risk. From 8.00 p.m. all slopes from Hochstuckli to Herrenboden and from 9.00 p.m. from Herrenboden to the valley station are secured against any danger such as piste machines with winches. Danger to life!
Ascents and descents are at your own risk and responsibility.
The 5 ski tour rules
Outside the operating hours of the transport facilities, the departures are closed and thus blocked. Ski touring enthusiasts must also observe the operating times. Danger to life! Only explicitly opened slopes may be used for ski touring outside operating hours.
During the operating hours of the transport facilities, the FIS rules apply to all users of snow sports slopes. The following rules in particular must be observed by ski tourers on pistes:

• Ascent only at the edge of the piste.Ascent only one after the other, not next to each other.

•No crossings in unclear places.

•Special care must be taken with peaks, in bottlenecks, steep slopes and icy conditions.

•Respect the ski operation; this has priority.
The instructions of the piste and rescue service must be followed. If the cable car companies demand contributions for the use of the snow sports slopes, these must be paid accordingly.
If special circumstances are required, the cableway company concerned has the option of prohibiting ski touring on its snow sports slopes even during operating hours.
Wild rest zones and protected areas must always be observed. At dusk and in the dark, forest areas (especially with headlamps) should be avoided.