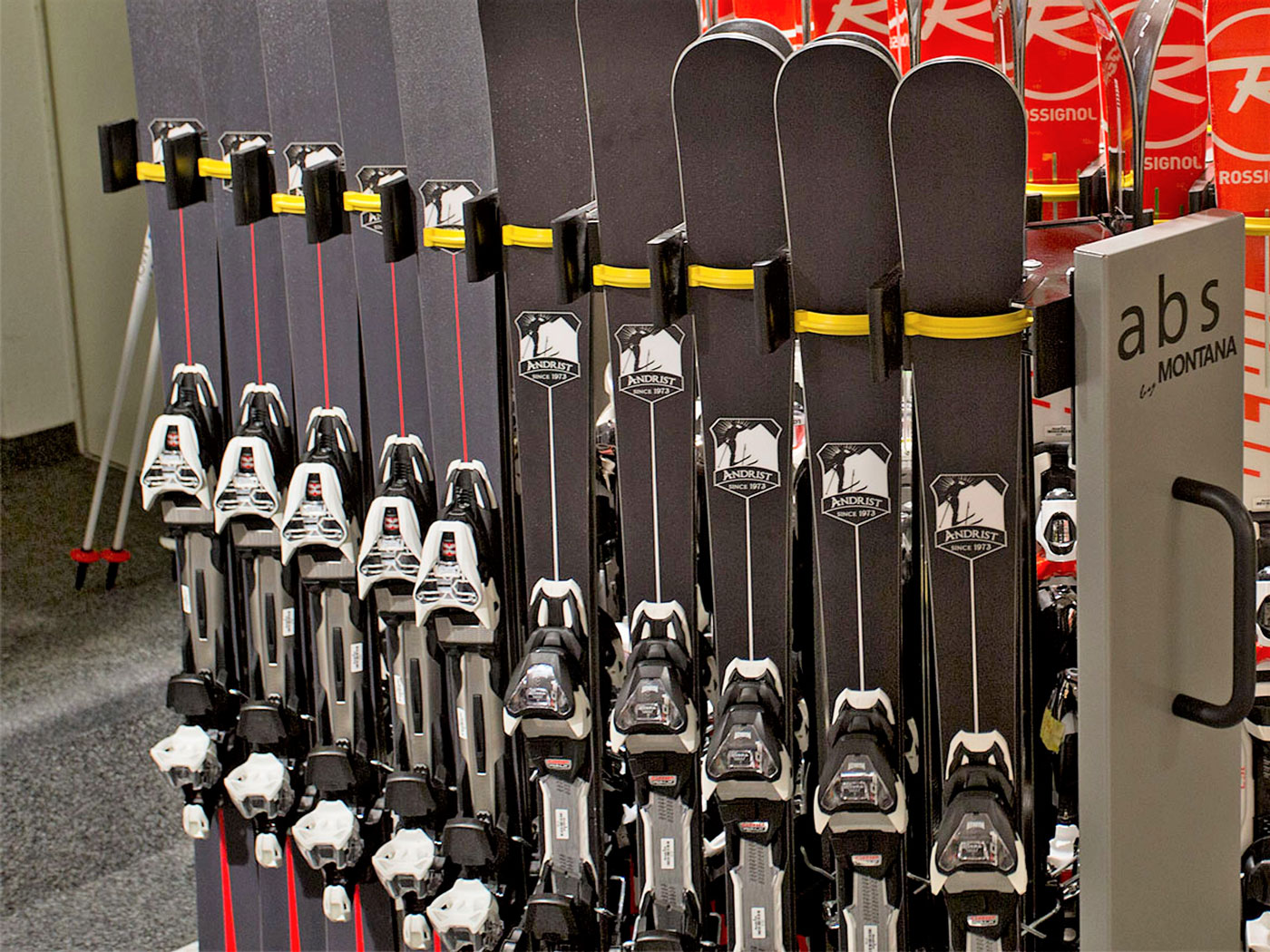 Ski rental
Valley station rental and test centre
Test the latest ski or snowboard models or rent them for a perfect day on the slopes. You can do this right at the valley station.
The rental and test centre of Tony Sport, the region's expert in winter sports, offers everything you need or want. Our pros advise you with great competence and will have the equipment fitted and ready for use in just a few minutes. Those who find themselves here unexpectedly can rent the full ski gear, including garments and accessories.
We also rent out snowshoes and sticks for a leisurely snowshoe tour. If you forgot your gloves or your scarf at home, you can be sure to find a replacement among our latest winter accessories. The staff will also advise you on buying winter sport equipment and having it serviced.
Opening hours
08:30 am to 17:00 pm.