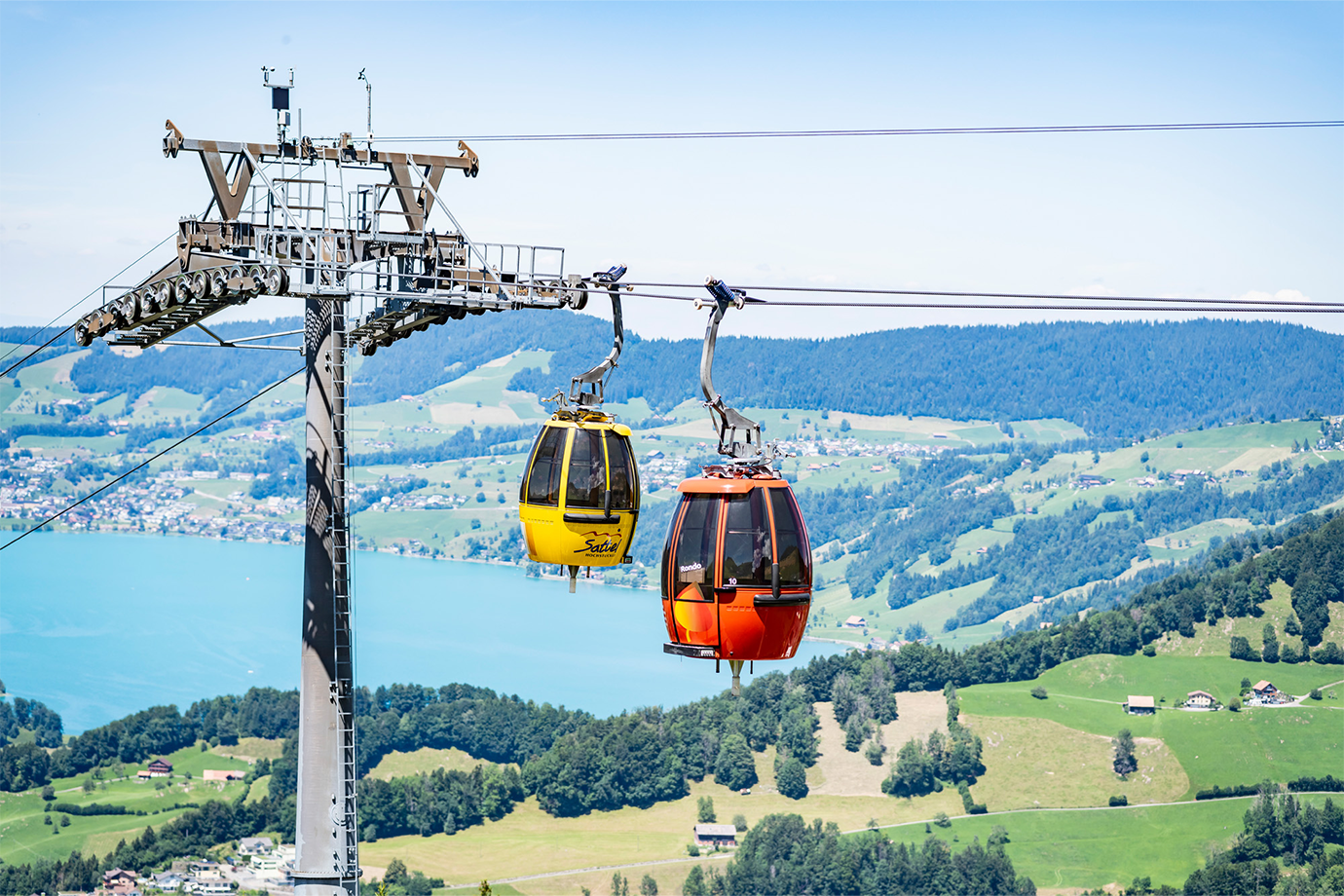 Mountain & Lake
Fresh mountain air, mellow lakeside breeze
The world's first revolving gondola takes you from Sattel up to Mostelberg in about 8 minutes. There you take in the magnificent panorama and maybe even venture onto the 374-metre long Skywalk suspension bridge. Treat yourself to a delicious meal at Berggasthaus Mostelberg. Back down from the exhilarating mountain world, you embark on a relaxing cruise on Lake Ägeri, sweetly complemented by a mouth-watering dessert.
Offer includes
Return trip in the Sattel-Hochstuckli revolving gondola
Lunch at Bergrestaurant Mostelberg
Cruise and dessert on Lake Ägeri
All information about times, menus and prices can be found on the booking page of Ägerisee Schiffahrt AG.
Book now
Information & Booking
Ägerisee Schifffahrt AG
+41 41 728 58 50
info@aegerisee-schifffahrt.ch
www.aegerisee-schifffahrt.ch
Hint
Extend your excursion with a visit to the goat farm Ziegenhof Blüemlisberg or a guided tour of the Skywalk pedestrian suspension bridge with lots of interesting details on design and engineering.