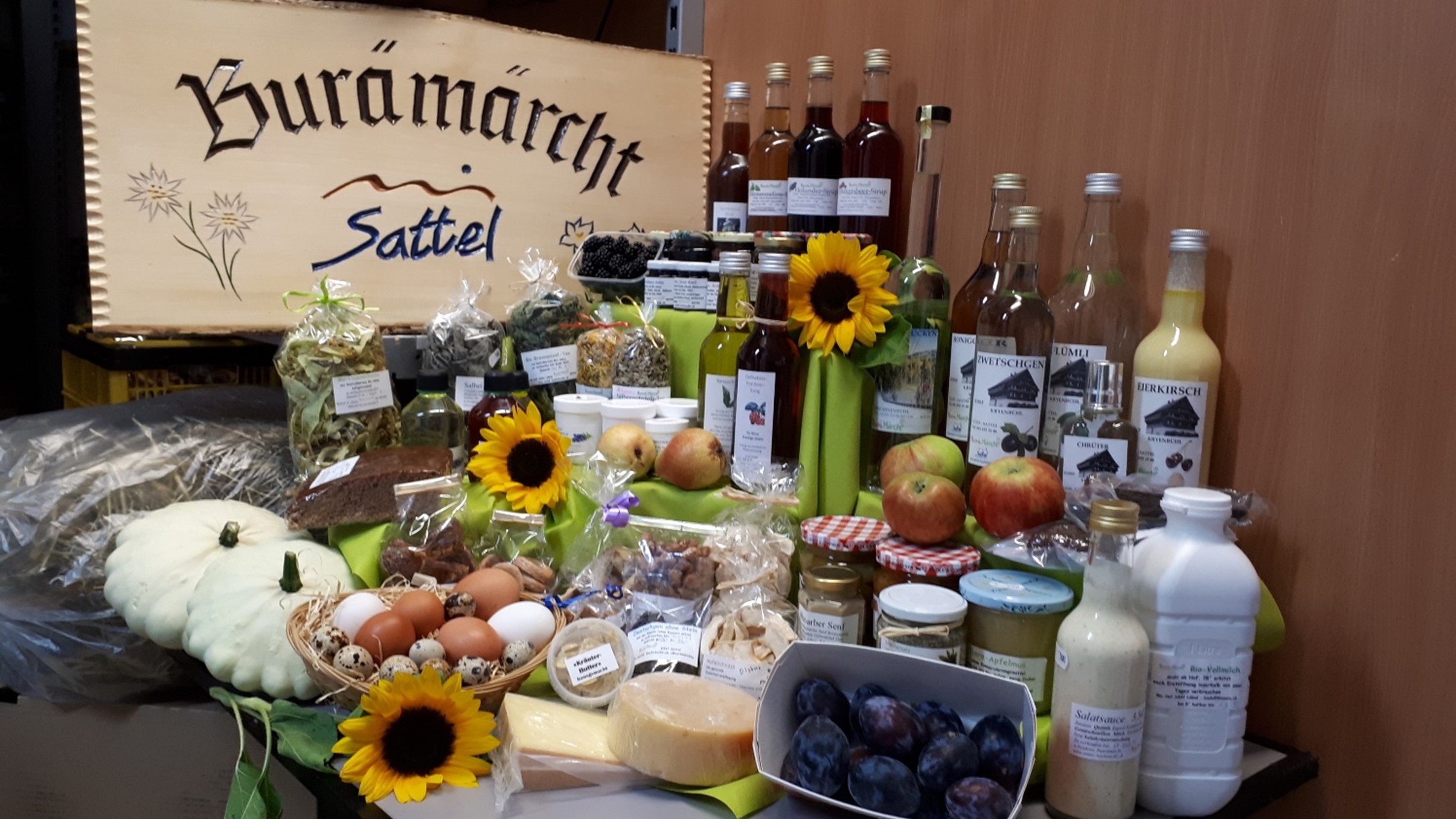 Buurä Märcht – Farmers' market
Welcome to the Buurämärcht at the valley station Sattel-Hochstuckli


Opening hours summer season
daily from 13 to 18 o'clock
Sat/Sun/holidays from 10 am
In case of bad weather the store will be closed.
Dear customers, We would like to draw your attention to the fact that the Buurämärcht Sattel is only open until November 1st.
After that we go into the winter break.
Take the opportunity and stock up on the exclusive Buurämärcht specialties before then.
various alpine cheeses, Buurähof yoghurt
fruity jams in many variations
finest baked goods, local honey
handmade gifts and souvenirs
gift baskets to put together yourself or to order
We thank you for yoru customer loyalty and look forward to seeing you again in spring 2023
Contact
Store manager +41 79 404 89 76
Store +41 41 835 15 51