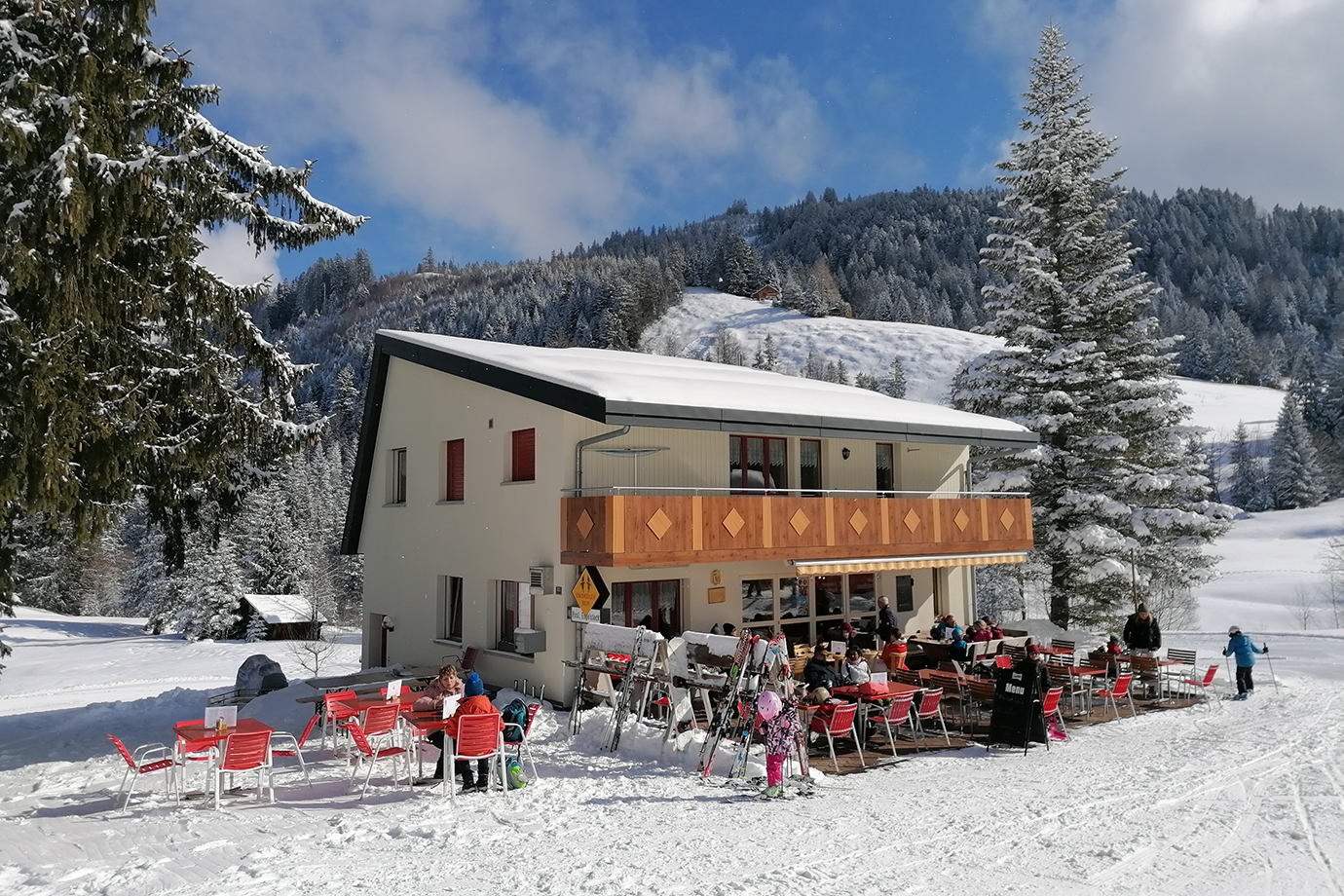 Restaurant Engelstock
Ideally located along the Engelstock winter LOOP trail and directly on the ski slope from the Engelstock lift. The super cosy restaurant seats more than 50 people and features a large sunlit terrace to rest and relax and enjoy. True to the motto: small but beautiful and delicious!
Opening hours
Open every day during the winter season. Closed in the evening, except Saturday.
Highlights
We offer hearty menus for young and old, from the Engelstock steak with fresh salads to tasty Cordon Bleus, to tempting sweets. Our beautiful location and the cosy atmosphere are ideally suited for birthday parties, family gatherings or social club events. We shall be happy to suggest a fine menu from our selection of dishes for your special event.