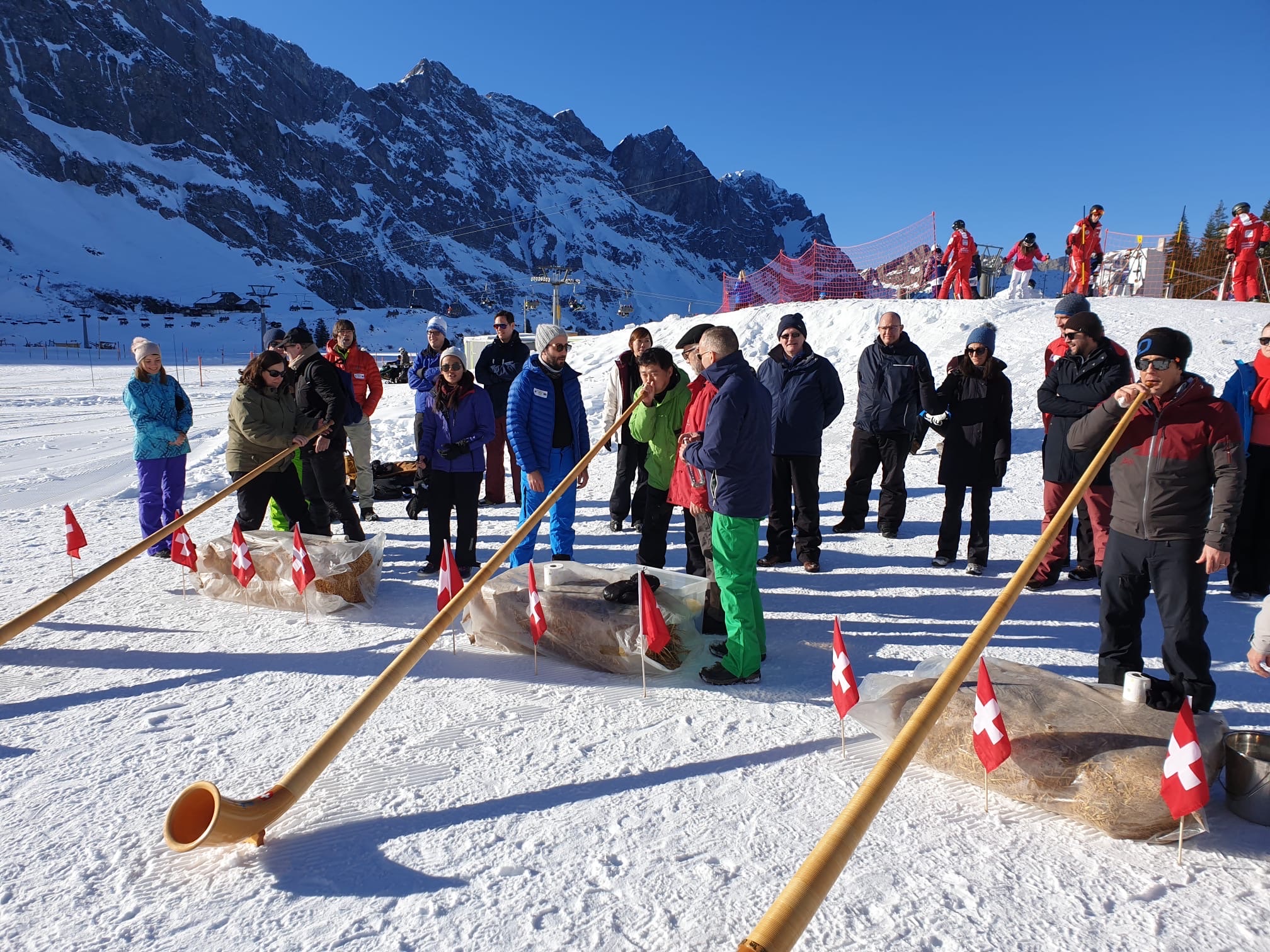 Winter Olympics
Which nimble, creative team will win the Winter Olympics?
The team event Winter Olympics warms every bone and every soul! Your team masters fun activities in the snow. This requires skill, teamwork and determined tackling.
Offer includes
Infrastructure and material for the Winter Olympics
Experienced guide
ascent and descent with the revolving gondola
Prices
15-20 persons
CHF 136 per person
21-40 persons
CHF 129 per person

41-50 persons

CHF 126 per person

Supplements (flat rate)

Arrival and material transport Impuls Event

CHF 315 (10 to 30 persons)

CHF 420 (31 to 50 persons)

Supplements (flat rate)

Event agency expenditure Impuls Event

CHF 205 (10 to 20 persons)

CHF 270 (21 to 40 persons)

CHF 325 (41 to 50 persons)
Options
Fondue fun incl. mulled wine and salad (drinks excluded) for CHF 35 per person
We would be pleased to offer you further menu variations in one of our cosy mountain inns.
After-hour ride outside the opening hours
CHF 200 flat rate for 1 ride
CHF 300 flat rate for 2 rides
all prices incl. 7.7% VAT