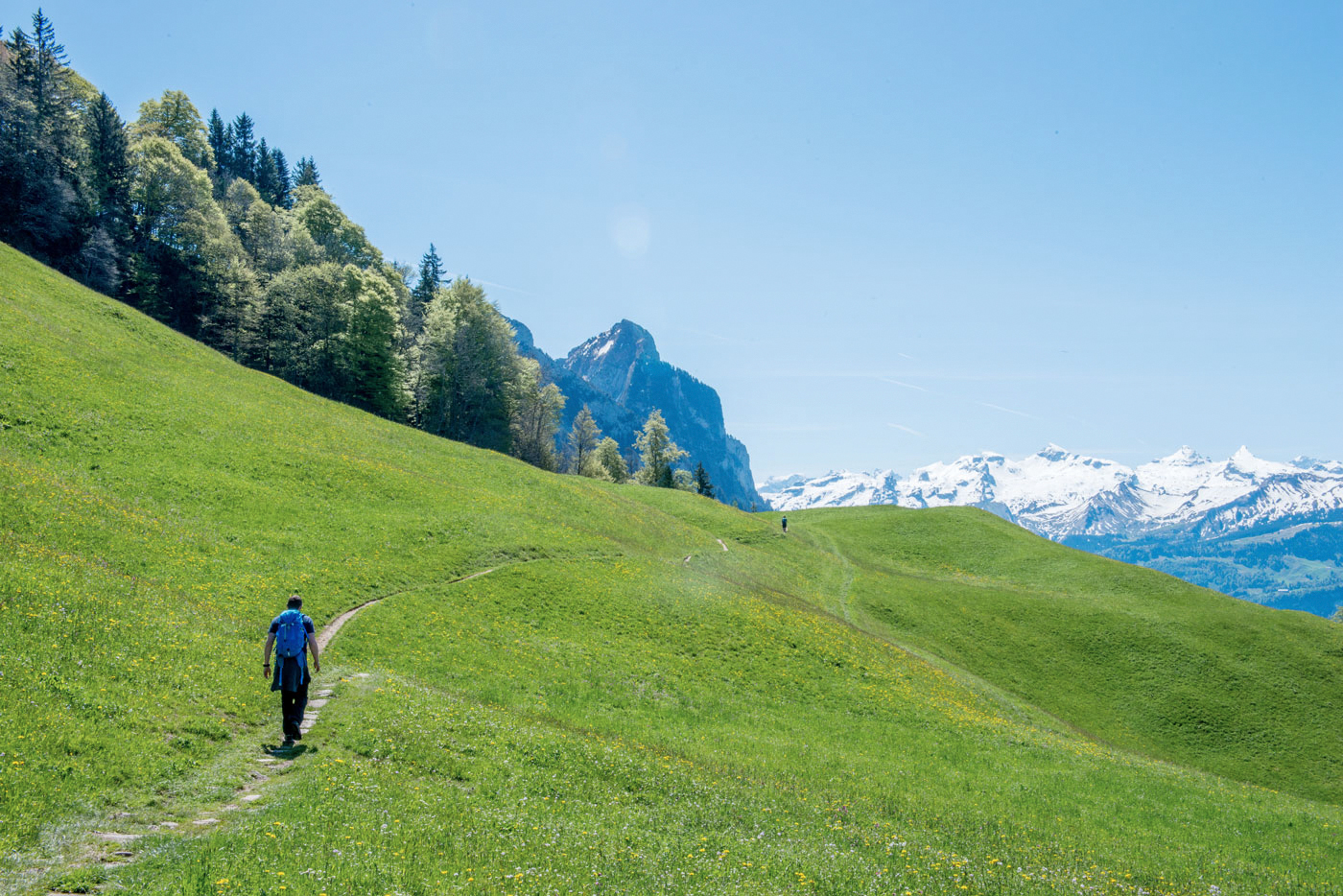 Valley & Summit tour
Care-free multi-day tour across the Canton of Schwyz
Respectful behavior in the alpine area.
Please read and follow the rules here.
The Schwyz Valley & Summit tour lets you choose which or how many peaks you want to conquer. Tailor the tour to your very personal tastes. You define the routes, the number and length of the stages, as well as the accommodation. Some of the ascents can partly be done the easy way – by mountain railway. At the end of an eventful day, your luggage awaits you at your chosen accommodation. No matter which routes and peaks you pick, you can be sure of a top experience every day.
Luggage transport
Upon request and for CHF 10 per day, your luggage will be brought from one accommodation to the next. So you can enjoy your hikes without a care.
Tour pass
Upon booking you receive your personal tour pass. It grants you a 20% reduction on all single rides with mountain railways. This discount cannot be cumulated with other reductions such as the half-fare pass.
Accommodation
In order for you to enjoy your tour to the max, you can check in at each place as late as 21:00 h and get breakfast from 07:00 h at the latest. You will also be able to get your clothes dried, if needed.
Bookings
Can be booked from 1 April – 1 November!
Further information under schwyz-tourismus.ch