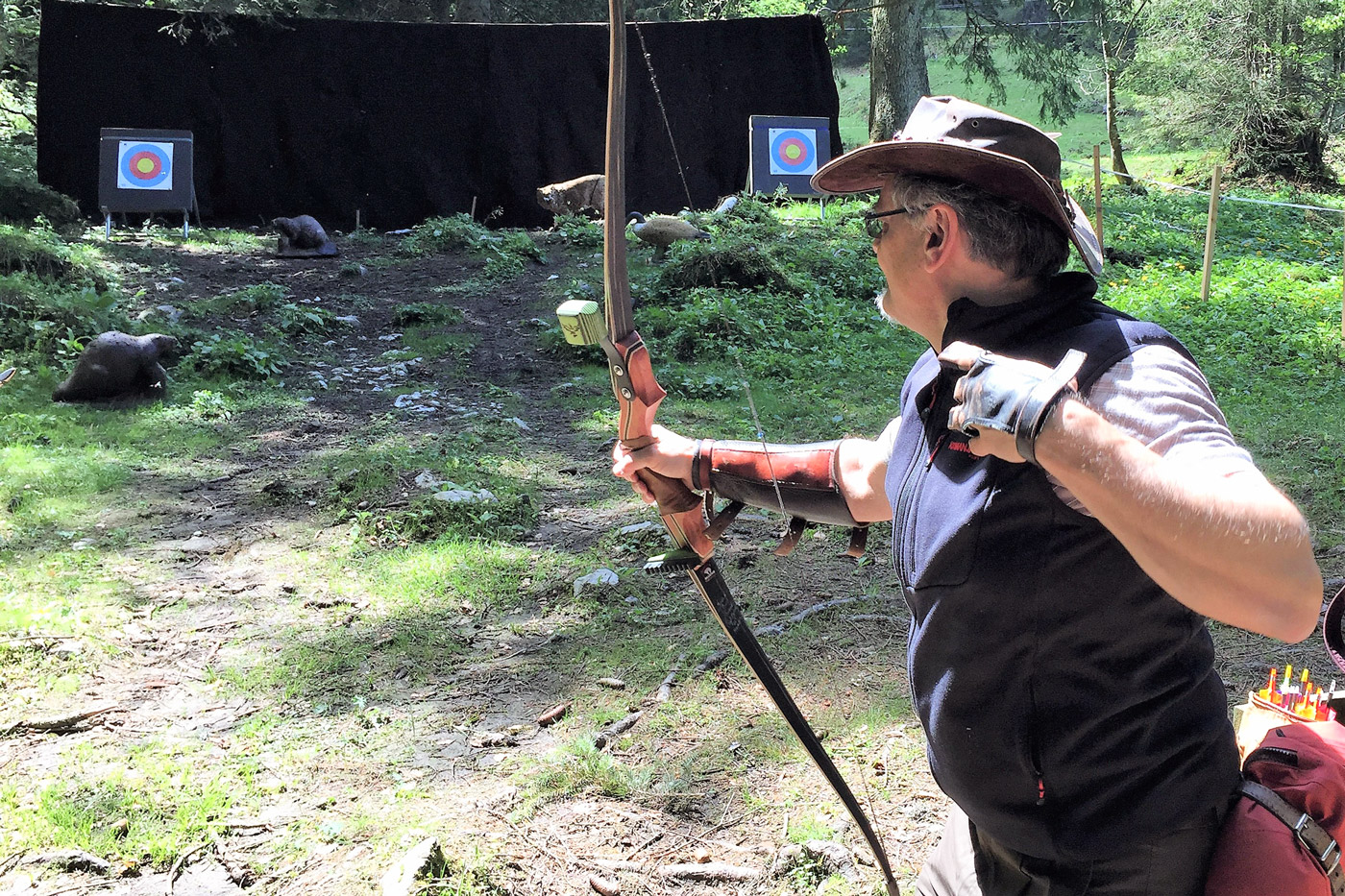 Group Experience Archery
On the Trails of Robin Hood.
Get acquainted with the fascinating sport of archery in the beautiful mountain setting of Sattel-Hochstuckli. For two hours, you learn and practise the basics.
Become an archer with your club pendulums, work colleagues or friends. In our taster course you will get to know the basics of this fascinating sport and have a guaranteed sense of achievement.
Availability - during the summer season
Group
from 5 persons to 8 persons

from 9 persons to 16 persons
2 hours course
CHF 350 all-inclusive
CHF 400 all-inclusive / 1 hour each per group
4 hours course (2x 2 hours)
CHF 550 all-inclusive
Included

Course with guide
material rental

Booking and information

+41 41 836 80 80 or info@sattel-hochstuckli.ch

up to 7 days in advance possible
Bookings for the year 2022 are closed. We are happy to accept inquiries for the summer of 2023.