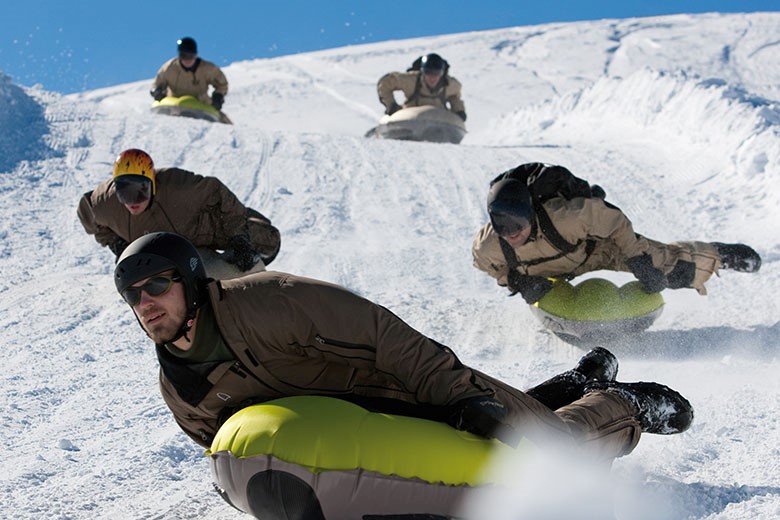 Airboard XXL Cup
Enjoy an unforgettable day with your group on Sattel-Hochstuckli.
The unforgettable winter fun race on the airboard: who will be the winner of the slalom cup? Pure fun, excitement and action at the XXL Cup! Team fun and a unique winter team experience!
Offer includes
Infrastructure and material for the XXL Cup
Experienced guide
Airboard
ascent and descent with the revolving gondola
Price
10-20 persons
CHF 130 per person
21-40 persons
CHF 124 per person

Supplements (flat rate)

Arrival and material transport Impuls Event

CHF 315 (10 to 30 persons)

CHF 420 (31 to 40 persons)

Supplements (flat rate)

Event agency expenditure Impuls Event

CHF 205 (10 to 20 persons)

CHF 270 (21 to 40 persons)
Options
Fondue fun incl. mulled wine and salad (drinks excluded) for CHF 35 per person
We would be pleased to offer you further menu variations in one of our cosy mountain inns.
Slope rescue service outside of operating hours
CHF 120 - slope rescue service after 4 pm
After-hour ride outside the opening hours
CHF 200 flat rate for 1 ride
CHF 300 flat rate for 2 rides
all prices incl. 7.7% VAT